Postmedia eyes automotive category for growth
Chief commercial officer Andrew MacLeod on the company's investment in what he calls a "very critical category."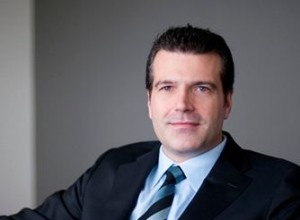 Postmedia has unveiled a new sales team dedicated to advertising and marketing programs for automotive brands.
Andrew MacLeod, chief commercial officer, Postmedia, says that breaking out a team for the auto category signals the company is putting a "hyper focus" on advertising solutions for the space.
"We are really honing in on how we build innovative and relevant solutions," MacLeod says. "We are in the process right now of listening to [advertisers] needs and understanding what new products can we bring out to help support the revenue streams of the auto category."
In addition, it will allow Postmedia to work more directly with its internal marketing, product and R&D groups to ensure a unified approach to what MacLeod calls a "very critical category."
Previously auto sales were handled within the national sales team, MacLeod says.
The six-person team, which consists of a combination of new hires and current Postmedia staff, will be lead by Maria Girimonte McDonald, VP Sales, who has been with the company for six years in integrated sales positions.
She is joined by William Cormier, director, national automotive, via TC Media where he was director of sales, digital. As well, Yasmine Da Silva and Jason Randall join from Quebecor Media as national account executives.
Angela Steurnagel, a current Postmedia staffer, will be manager, automotive media strategy and Neil Cartagenise, a 20-year vet at Postmedia and the Financial Post, rounds out the team as a national account executive.
MacLeod says there are no specific plans for other category-specific sales teams but adds that Postmedia is "examining everything" in how it supports clients needs.
Postmedia is in the midst of rolling out a four-platform strategy for each of its publications, which started with the Ottawa Citizen earlier this spring and has been dubbed Postmedia re-imagined. It recently wrapped up a media agency roadshow to introduce clients to its new offerings and find out what its partners are looking for.