Spacing Store opens its doors
The magazine has set up a bricks and mortar location to expand its retail presence.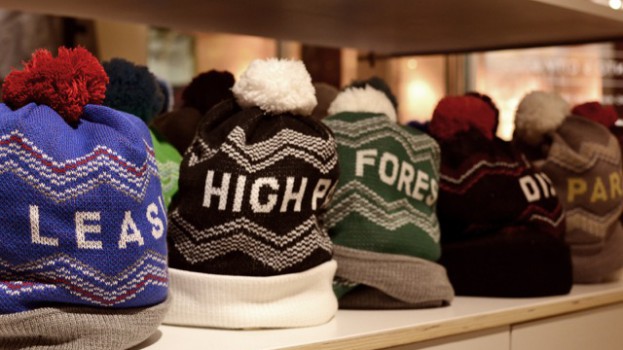 After a year of planning, Toronto-based quarterly magazine Spacing has launched its new retail store with an eye to generating revenue from sources beyond its print and online publications.
With the print industry beset by declining ad sales, Matthew Blackett, publisher, creative director and co-founder of Spacing says the magazine's partners believe they can increase the company's annual revenue by 50% through the store.
"I already see through our sales, we had an excellent opening weekend," Blackett says. "I know it will slow in January but for the time being it looks like everything we have done has been totally justified… and we are getting a fantastic response from customers coming into the store"
Blackett says the store is a way for Spacing to  "insulate us in some ways from the vagaries of the publishing industry at the moment" that will also help expand Spacing's brand and increase subscriptions.
To try and drive sign ups to the mag – which has a primary target of adults aged 20 to 40 with an individual income of $75,000 –  the company is giving a free issue to consumers who make a $50 purchase at the store and a one-year subscription to those who spend more than $100.
Blackett says he's had conversations with a Toronto-based record label as well as a book publisher interested in doing a book launch at the store. In addition, Blackett says Spacing Store also intends to rent out one of its five storefront windows to merchants.
The physical space expands the retail presence for the pub, which has an e-commerce site dedicated to selling Toronto-centric merchandise. But in addition to its own products – like buttons bearing the names of Toronto subway stations - Blackett says that for the launch at its 401 Richmond St. W location it partnered with local businesses by either purchasing products wholesale or products on consignment.
For instance, scented-candle maker co Smells like Canada is selling a bacon-scented candle, called Hogtown Peameal, and Tuck Shop Trading Co's Toronto-neighbourhood branded toques. The store also has a selection of Toronto-themed books from publishers Coach House Books and Dundern Press.