Pattison revamps sales structure
The OOH company has created a sales team dedicated solely to digital products.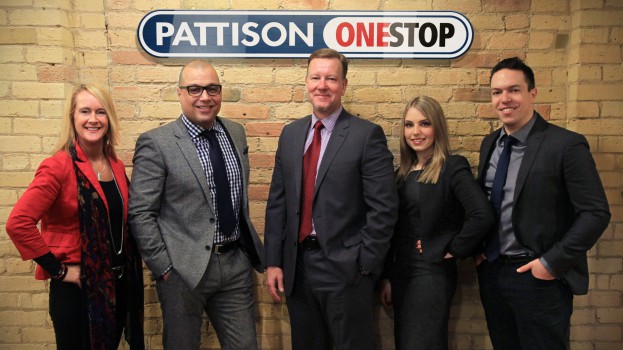 Pattison Outdoor has assembled a new team for its digital OOH division, breaking sales for the Onestop brand out from the national sales group.
Onestop, acquired in 2011 by Pattison Outdoor, was initially integrated into national sales, but the company says its clients were demanding to work with a team with expertise in digital.
The new sales unit will be led by Cam Milne, VP and GM of Onestop, and Francesco Chimienti, national digital sales manager.
The pair oversee three account executives, including the newly-hired Kelly Hinnen, who joins as national account executive from Rogers Media, senior account executive Lesley Murphy, who has worked at Pattison Outdoor since 2011, and Brock Darling, an account executive who joined the company early in 2014.
Onestop's products include transit network signage in 120 subway and LRT stations in Toronto and Edmonton, office signage in 225 office buildings and 735 residential building in Ontario and Vancouver.
Image: (From left to right) Lesley Murphy, Francesco Chimienti, Cam Milne, Kelly Hinnen and Brock Darling.