Super Bowl vs. Oscars: how audiences stack up
An infographic breaking down the audiences of the two tentpole events of the year, with data from MediaCom Canada.
The Super Bowl and the Academy Awards are the two biggest tentpole TV events of the year, with both events taking a 46% audience share last year.
How the Super Bowl's Canadian broadcast audience will be affected in 2017 is unclear, but until that point, the specials make up some of the biggest per-ad spend for advertisers of the year. So how do their audiences stack up?
Using numbers provided by MediaCom Canada from February and March of last year, we take a look at the makeup of the audiences, their behaviour and how that compares to the top Canadian-rated program, The Big Bang Theory.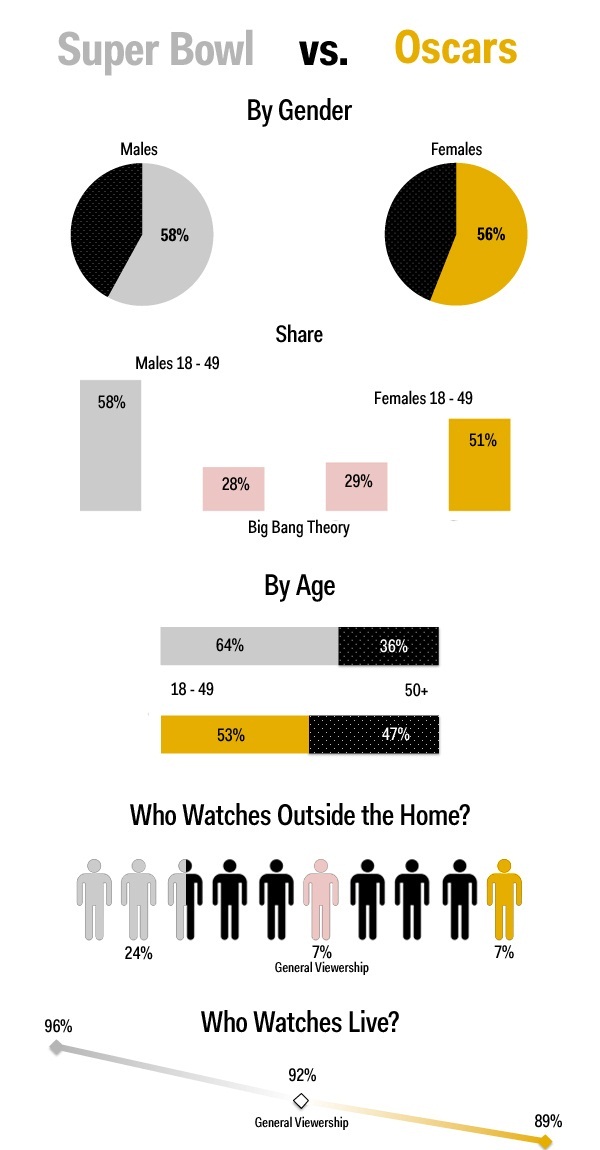 Featured image courtesy Shutterstock