Chevrolet buys the top: Media Monitors
Car companies took the first four spots in Toronto for the week of March 9 to 15.
Chevrolet and Nissan entered the Toronto radio buying list in the top two spots respectively, according to the Media Monitors report for March 9 to 15.
Mazda dropped from #1 to #3 for the week, followed by the Ford Dealer Association, which dipped from #2 to #4. Pizza Pizza made a big jump from #45 to #5, rounding out the top of the list in the city.
In Montreal Ford Lincoln remained at #1 for the second straight week, followed by Chevolet, which entered the list at #2.
Bell moved from #13 to #3, Corbeil Appliances remained at #4 and Virgin Mobile dipped from #3 to #5.
Toronto:
By brand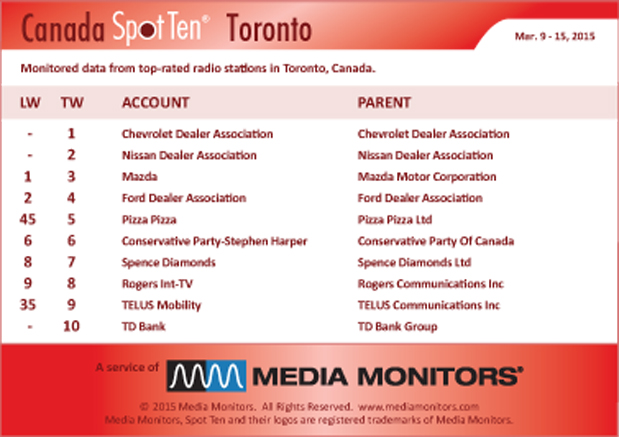 By Category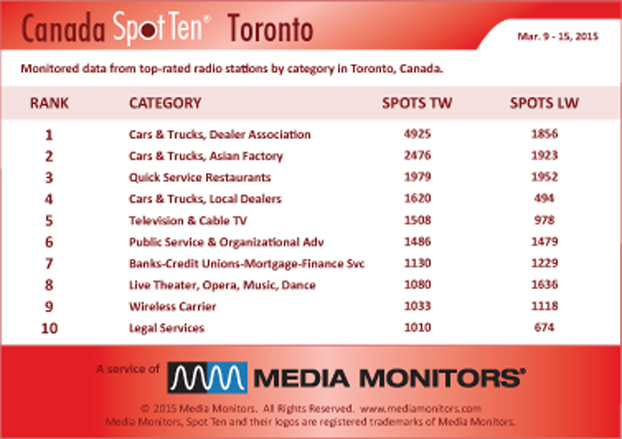 Montreal
By Brand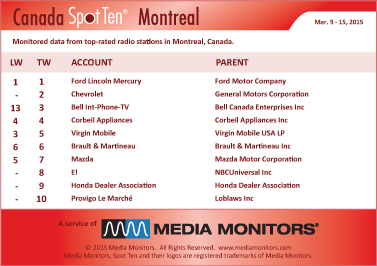 By Category
Image courtesy of Shutterstock