Upfronts 2015: Shaw loads up for a 'super' fall
Global TV has added two new superhero shows to its lineup, picking up Supergirl and Heroes Reborn.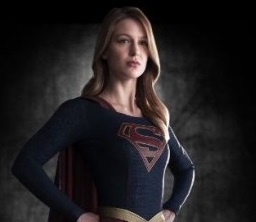 Shaw Media's fall slate is going for a one-two punch of superhero drama, picking up Supergirl and Heroes: Reborn.
The two shows are part of the five dramas and three comedies that the broadcaster has purchased for the upcoming 2015/16 season.
Running through Global's new fall schedule, Monday at 8 p.m. will be home to Shaw's first new show of the season, Supergirl. From DC Comics, the show stars Melissa Benoist (Glee, Whiplash), as an assistant whose life takes a turn when she decides to embrace her superhuman abilities.
Following Supergirl at 9 p.m. is Minority Report. The show picks up 10 years after the end of the Steven Spielberg film, where a "Precog" and detective work together to stop the future he sees before it happens.
Tuesdays at 10 p.m. see the introduction of Limitless. Based on the 2011 Bradley Cooper-starring thriller, the show follows Brian Finch (Jake McDorman, American Sniper), as he discovers the brain-boosting power of mysterious drug NZT, and is coerced into using his cognitive abilities to solve FBI cases.
New drama Heartbreaker will bow Wednesday nights at 9 p.m. on Global. The show stars Melissa George (The Slap) as Dr. Alex Panttiere, a surgeon who pushes the boundaries of medical science.
Thursdays at 8 p.m. see the introduction of Heroes Reborn, which is based on the original Heroes series, and features a new set of people with extraordinary abilities.
Fridays are stacked with comedies, adding Angel from Hell in November at 8 p.m. and People are Talking at 8:30 p.m. Angel from Hell stars Jane Lynch (Glee), as a guardian angel who inserts herself into Allison's (Maggie Lawson, Two and a Half Men) life. People are Talking stars Mark-Paul Gosselaar (Franklin and Bash, Saved By the Bell), as one half of two pairs of divorced couples, who talk about everything.
Rounding out the weeknight schedule on Global is the addition of new talk show, the Late Show with Stephen Colbert at 11:35 p.m.
Sunday night's animation-heavy schedule is being reduced on Global, with Bob's Burgers and Family Guy moving to City. Global will continue to air The Simpsons, with a one-hour block starting at 7 p.m.
Coming to Global mid-season are the Jennifer Lopez-starring cop drama Shades of Blue, event series Containment and Chicago Med.
Global isn't adding any Cancon to the fall schedule, but announced two new dramas will be joining Big Brother Canada on its locally produced slate for mid-season. The Code will star and be executive produced by Jason Priestley, and focus on an ex-hockey player who uses his celebrity status and reputation as an enforcer in his new career as a private investigator.
Also in development on the CanCon slate is Houdini and Doyle, a supernatural series inspired by the friendship between Sir Arthur Conan Doyle and Harry Houdini.