RDS2 shows off
The French sports channel is promoting its differentiated offering this month, targeting people who are moving houses and switching up their cable plans.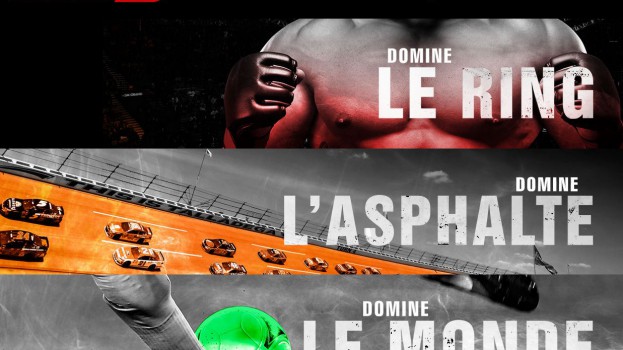 RDS2 is targeting Quebecors who might be making a cable plan switch ahead of switching residences on the province's July 1 moving day with a new campaign highlighting the channel's programming.
The Bell Media channel was launched three years ago as a complement to RDS, and has since been working to build its own distinct personality. Stéphane Boulay, senior director of marketing and communications at RDS, says part of the build has included adding exclusive MMA and UFC events, motor sports and niche sports, like rugby, in order to differentiate it in the market.
"RDS2 is like the little brother of RDS, and it needed to build its personality," he says. That distinct branding is also being built out ahead of the introduction of the CRTC's pick-and-pay packages, he adds.
The curated package of sports is being called out in the RDS2 campaign, with viewers invited to conquer the ring, the road and the world of international sports. Media and creative for the TV, digital, radio, print and OOH campaign was done in-house at Bell Media.
RDS2 currently has about 1.8 million subscribers, says Boulay, marking an audience jump of 12% in the last year. The goals for the campaign, which will be in market for two months, is to reach existing subscribers of RDS who might also sign up for RDS2, as well as to increase general awareness around the channel.
Boulay says RDS' properties currently have a 68% viewership share of the Quebec sports market, with TVA coming in behind it. English-language sports channels holding a small part of the market.