Original Italian news programming to debut on TLN
Following the cancellation of a popular Italian nightly news show on OMNI, the network's Italian-language channel is responding with its own show.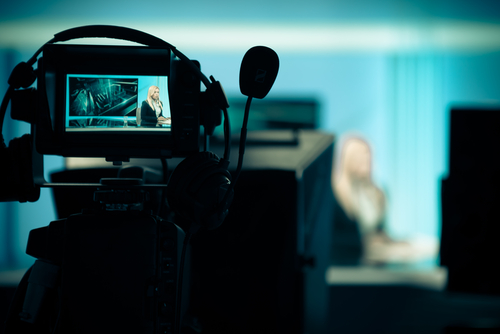 Viewers who cherished their nightly fix of Italian-language news on OMNI will be pleased to know the cancellation of one nightly news show has resulted in the birth of a new one.
Telelatino Network (TLN) has responded to the departure of OMNI's ethnic newscasts with the launch of a new show on Mediaset Italia, a 100% Italian-language channel on its network.

With Italian-speaking Canadians as the country's second-largest foreign-language community, the opportunity was rife for TLN to address the new gap in the market with a news product targeting that audience, says Aldo Di Felice, president at TLN.
After the show was canceled on OMNI, Felipe says the office was flooded with calls from people who wanted to know why, and wanted something else to replace it.
Although he says it won't be as robust as OMNI's news product, the new program is more of a band-aid solution to ensure that Canadians who have been hooked on OMNI's Italian news broadcasts can still get their nightly news.
"We're not going to be able to be set up a full-blown news op which OMNI had but we will try to partly fill that need," says Felice, adding that the show's target demo is Canada's 350,000 Italian-Canadians, most of whom immigrated between the 1950s and 1970s, and whose "language of comfort" is Italian.
The news show will provide local, national and international news from a Canadian perspective, in Italian to ensure that that community can still keep that daily appointment with the newscaster they trust.
The show will be produced in Canada and will feature local guests with whom the Italian community is familiar. Its' most likely host will be Antonio Giorgi, a popular newscaster and sportscaster on TLN. 
Mediaset is available free on Rogers basic, and is included free to Bell subscribers of the TLN package.
TLN recently launched a rebranding campaign, which focused on expanding its viewership beyond traditional communities. The network has also been focusing on creating more original programming.