Rouge Media launches DOOH network
The company has rolled out digital screens and charging stations in over 1,000 locations.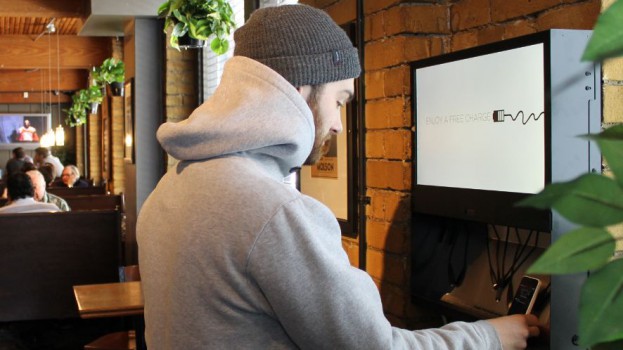 Rouge Media has charged up its network of beauty, resto-bar and campus signs.
The Toronto-based OOH media co has launched a digital OOH network, adding digital units in 1,000 existing locations.
"With the rise of mobile, we felt strongly that our high-dwell-time environments demanded DOOH screens that were not simply a passive interaction with audiences," said Alison Jacobs, EVP, Rouge Media Group in a release on the launch.
In addition to becoming digital, the screens will now also include charging stations, a natural fit for Rouge Media's beauty, resto-bar and campus clients. Charging stations will be powered by DanTeb. TD Bank, H&R Block, LVMH, Bayer, Fido and VIA Rail, have all signed on as clients for the launch of the network.
Rouge Media's Rouge Beauty network targets women aged 18 to 49 with signs inside hair salons, nail bars and spas. The company's Resto-Bar network targets adults aged 18 to 49 with signage inside over 850 locations. Its Rouge Campus network targets students aged 18 to 24, with placement in over 85 post-secondary schools across Canada.