Engagement Labs buys offline market research co
The social media tech co's purchase of Keller Fay has expanded its access to U.S. and U.K. markets.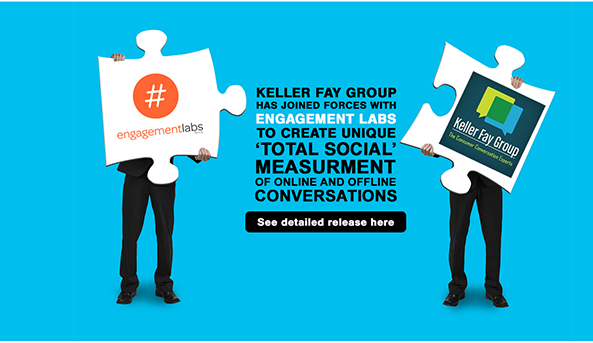 You've measured your campaign's online performance but now you want to get some insight on how it's doing offline. Can't find a singular resource for that analysis? Engagement Labs believes it has a solution for you. The online social media analytics company has acquired Keller Fay, a market research firm that focuses on measuring off-line consumer behaviour metrics.
Kelley Fay's New York and London offices will expand Engagement Lab's presence in both North America and the U.K.
As a result of the acquisition, the company can now offer its clients single-source insight into how customers are relating to their brand, says Bryan Segal, CEO, Engagement Labs. "This unique, powerful integration allows for a much-needed perspective on the power of conversations regardless of where they occur and how they affect brand and purchase behaviour."
The company is now focused on building a client centric solution with the Kelley Fay team "to drive great opportunities for marketers to realize their investment across online and offline to derive a total social view."
Keller Fay agency accounts include Omnicom and Universal McCann. Brands that have worked with the company include Toyota, CBS and ESPN. 
The deal has been in the making for some months now, and Segal says it was "love at first sight."
Both Keller and Fay have come on board Engagement Labs in the roles of president and chief research officer, respectively, as well as sitting on the company's board.
Engagement Labs' eValue tech solution has a scoring system that takes certain metrics and KPIs to rate a brands social performance on a scale of 0-100.