Facebook adds live video streaming to its celeb-centric app
Facebook looks to tighten ties between fans and public figures on its service with new live-video functionality.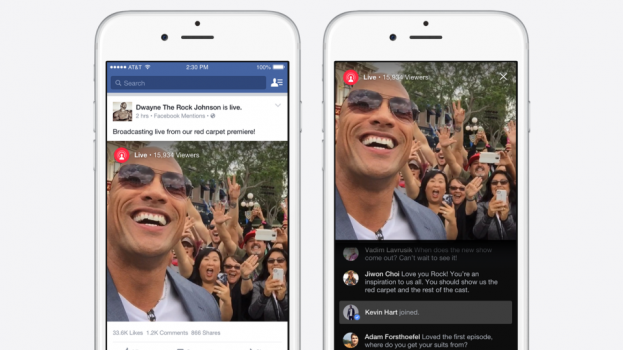 Facebook has dipped a toe into the fast-moving live video space, launching a live interactive video feature for its celeb-focused Mentions app.
Mentions is a Facebook content-publishing app exclusively for use by a vetted list of public figures with verified Facebook pages. Michael Bublé is the first Canadian celebrity to join a growing roster of public personalities who will be posting live videos. 
The app can only be downloaded by those who are vetted and pre-approved by the social media co and was built to capitalize on the over one billion interactions between public figures and their fans on Facebook every week, the company said in announcing the new service. 
The launch of Facebook Mentions and its updated live video feature is being seen as an effort to build a Twitter-like engagement between stars and their fans. Twitter recently launched its video streaming app, Periscope, accessible to all Twitter users, which came online as a competitor to Meerkat earlier this year. Periscope has already had success courting advertisers, as can be seen in this music video by YouTube celebrity Nicole Arbour sponsored by chocolate brand, Awake.
Currently Facebook's live-video feature is not optimized for marketers but the company "may consider adding to other product experiences in the future," according to a company spokesperson. 

The decision to add the live-streaming feature to Facebook Mentions was driven in part by feedback from public figures who wanted to share live video with their Facebook fans. Facebook has become increasingly video-centric over the past year, after adding video-hosting to its proprietary platform.
The new app was developed by Facebook's Creative Labs and allows users to comment on live videos, share them during broadcast and also see who else is watching that video.
Celebrities who have already committed to sharing videos with their fans include Serena Williams, Martha Stewart and Dwayne "The Rock" Johnson.