BMO's cross-Canada trip
The bank is using its Amazing Race Canada sponsorship to show how it helps Canadians on their own journeys.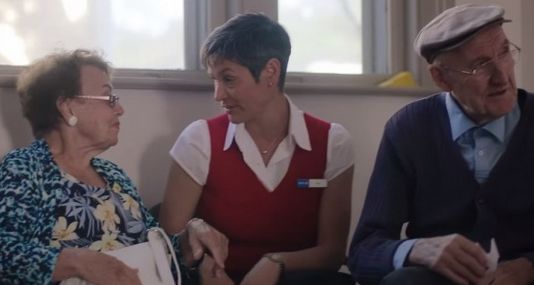 BMO Financial is capitalizing on one of the country's most popular shows to demonstrate how its team helps customers at various stages of life, across Canada.
As part of its sponsorship of The Amazing Race Canada, BMO and creative agency KBS created a series of 30-second TV spots showing how the bank's employees help Canadians, "whatever leg of the race you're on."
BMO worked with Maxus on its sponsorship and on media for the show.
The bank used the message of being "Here to Help" to show both how it supports the reality show's contestants (through in-program product integration of credit cards, for example), and how its employees help everyday Canadians.
Its first ad, for example, shows how one branch manager in Ottawa runs workshops for Canadian military members and their families on managing money, while the second follows a Nova Scotia customer service representative. A third shows how the bank helps customers based in remote areas like the Northwest Territories.
Two more videos will be coming as the second half of this season of Amazing Race continues this summer.
Other elements of BMO's 12-week sponsorship include in-program brand integration with the show, paid social media promotion of the TV ads during the show's air and digital banners on the CTV website to drive acquisition of the World Elite MasterCard.
Season two of The Amazing Race Canada was the most-watched Canadian series of 2014, pulling an average audience of 2.8 million viewers per episode on CTV. Overall, it was the second most-watched show last year, behind The Big Bang Theory.
Though the spots were made for the Amazing Race partnership, BMO is currently looking at other ways to continue using the spots after the latest season ends.
With files from Val Maloney