MusiquePlus airs its new agenda
The channel is revamping its offerings to adapt to the television needs of its millennial viewership.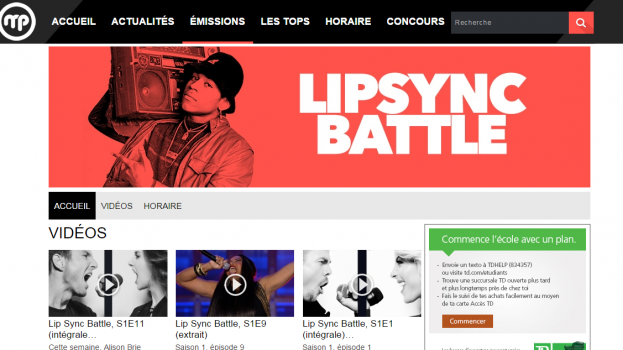 MusiquePlus is setting off some fireworks in advance of its 30th birthday celebrations.  The Montreal-based station is undergoing a bit of a face-lift with a new brand identity and fresh programming to revitalize itself.
The refresh is aimed at responding to the programming needs of the station's 18-to-34 millennial demo and to stay relevant in an age of "constant evolution" for the industry, according to Maxime Rémillard, president and CEO of Groupe V Média, which owns MusiquePlus.
Under the revitalization, all show production is being outsourced to independent producers, a model that has worked well for the company's other property, V. "This new formula gives us access to the creativity and ingenuity of our new partners, as well as enables us to invest heavily in marketing and content creation," says Rémillard.
The company began rolling out some of its new summer programming in mid-June following its acquisition by Groupe V Média. Since then ratings show an increase of 45% market share among the millennial demo with an audience growth of 700,000 year over year to reach 2.2 million in the summer of 2015, according to Numeris data provided by the company.
As a result of outsourcing its production work, MusiquePlus will be able to air the Quebec version of Lip Sync Battle: face a face hosted by Joël Legendre. It will also premiere the third season of Ces gars-là and show U.S. series Gotham and Marvel: les agents du S.H.I.E.L.D.
The parent company plans to invest in original productions over the coming years to develop subscriber attachment to new and memorable content. The channel will focus on four essential themes: music, fiction, reality TV and humour, according to Nathalie Brigitte Bustos, head of programming for Groupe V Média.
Additional new shows at the station include Pop de Jam on Friday at 10 p.m., which features the province's singing legends, and the second season of FAQ (Fabriqué au Québec), featuring 10 bands from Quebec for the channel's music programming. Starting Tuesday in the 10 p.m. slot, fiction programming will feature Gotham, which explores a pre-Batman Gotham city world. The station's reality TV programming includes two dating shows and I am Cait, which follows Bruce Jenner's transformation into Caitlyn Jenner. Les Jokers, a MusiquePlus exclusive show that follows the interactions of four comedians with the public, leads the humour offerings with a primetime slot on Friday.
MusiquePlus will be unscrambled between Aug. 24 and Sept. 20.