Amazing Race Canada renewed for season 4
The series wraps this Wednesday after earning an average audience of 2.6 million throughout its third season.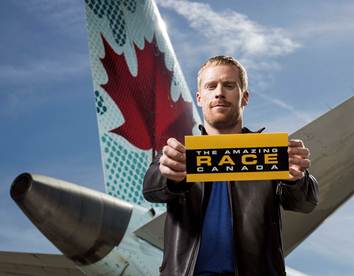 Following yet another summer of high ratings, CTV has greenlit Amazing Race Canada to a fourth season.
The Insight Productions series topped the Numeris charts through the summer. It debuted in mid-July to 2 million viewers and maintained a season average audience of 2.6 million viewers. In the 25-to-54 demo, Amazing Race Canada averaged 1.1 million viewers.
The season-three finale,  airs at 9 p.m. on Wednesday, Sept. 23 will also feature a one-hour after-show special, After the Race. A three-part spinoff of the show recently premiered on Bell Fibe TV channel TV1.
Casting for the fourth season is set to begin immediately after the season three finale.
The third season of Amazing Race Canada on CTV was sponsored by new partner BMO Financial Group, which joined returning sponsors Air Canada, and Chevrolet as premiere partners, and Dairy Queen Canada, Mentos and Petro-Canada as the additional returning sponsors.
From Playback Daily