New iPad 'handbook' extends Property Brothers' brand
From mood boards to budget trackers, The Property Brothers' first app aims to inspire and provide practical tips for show fans.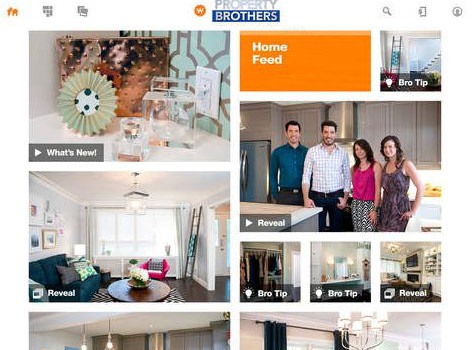 After five seasons on W Network, the Property Brothers are going mobile, adding an app to the media mix.
Called the Property Brothers Handbook, the app features content that's both inspirational and practical, ranging from mood boards and clips from the show to "bro tips" and budget trackers.
Sue Mackay, VP, digital, women and family, Corus Entertainment, says the new app was launched in order to enhance fan engagement with Property Brothers hosts Drew and Jonathan Scott. The app launched this season ahead of the show's 100th episode, which airs on Nov. 9 at 9 p.m.
"I think we have done a great job with things like online photo galleries, but this is trying to build a deeper relationship with fans of the show in the spirit of who the brothers are," she says.
Fresh content will be added to the free app after each new episode airs on W Network. Sponsors are able to get involved with the app on varying levels, from logo placement to custom mood boards and product placement links.
The Property Brothers Handbook is being promoted to the show's fans during season five of the Property Brothers on W Network, online, as well as across the hosts' social media feeds.