Global takes to the skies to promote Supergirl
Aiming to reach millennial women, Shaw Media has launched a campaign that included a hologram in downtown Toronto.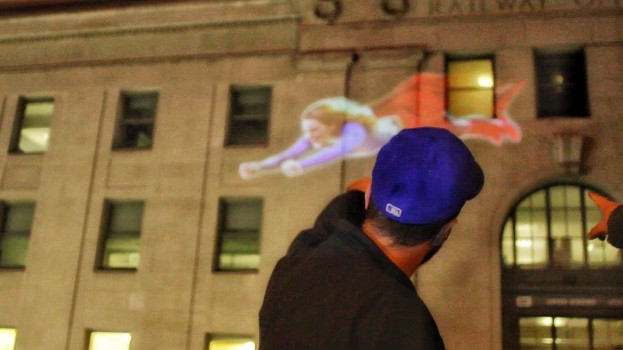 It's a bird! It's a plane! No, it's a TV promotion! Shaw Media took to the skies to promote Supergirl, which bows tonight at 8:30 p.m. on Global Television.
As part of a larger promotion targeting women 18 to 34, the media co worked with Toronto-based agency Grassroots to launch a hologram of Supergirl on buildings around downtown Toronto last week during the evenings.

In addition to the hologram, the launch of Supergirl has been promoted by TV spots on Shaw Media's female-skewing specialty channels, like Slice, and in-cinema spots in Toronto, Vancouver, Edmonton and Calgary. Digital ads promoting the new series have been running on sites including Elle Canada, Yahoo and YouTube.
The addition of Supergirl to the Global Television fall lineup is part of the channel's strategy to gain traction with younger viewers. Earlier this month, Christine Shipton, SVP and CCO at Shaw Media, noted the tactic has been successful to date, noting new pickups like The Late Show with Stephen Colbert, Limitless and Heroes Reborn have all boosted ratings with the desired demo.