Bell Mobility buys the top: Media Monitors
The company joined the list at #1 in Toronto for the week of Nov. 23 to 29.
Bell Mobility is ruling the radio charts this week, joining the list in Toronto and Montreal at the top of the heap for the period between Nov. 23 and 29, according to the latest Media Monitors report.
Also joining the list was Hyundai, which landed at #2 for the week.
The Source made a big move, moving from #24 to #3. It was followed by Honda, which dropped one to land at #4.
Ford Lincoln jumped from #59 to #5, rounding out the top of the list for the week.
Bell Mobility also bought the most ads in Montreal, joining the list in the top spot.
Ford Lincoln moved up from #4 to #2, followed by IGA, which moved from #19 to #3. Virgin Mobile joined the list at #4 while Hudson's Bay gained a spot, shifting from #6 to #5.
Toronto:
By brand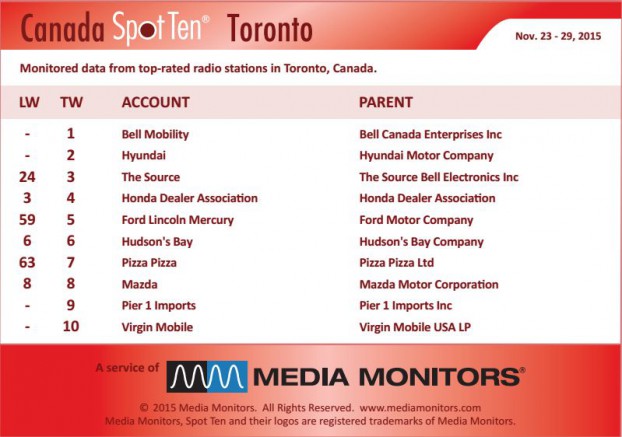 By category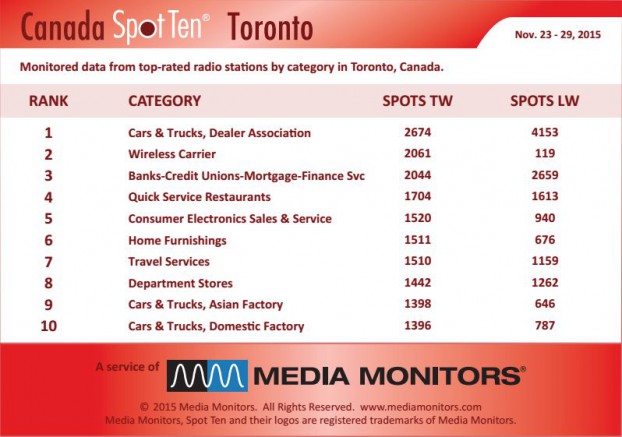 Montreal:
By brand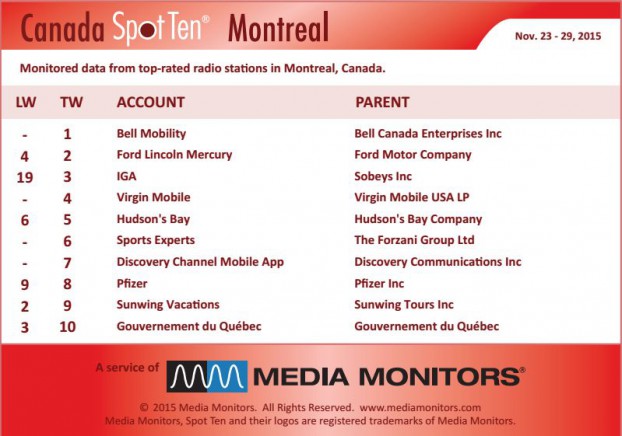 By category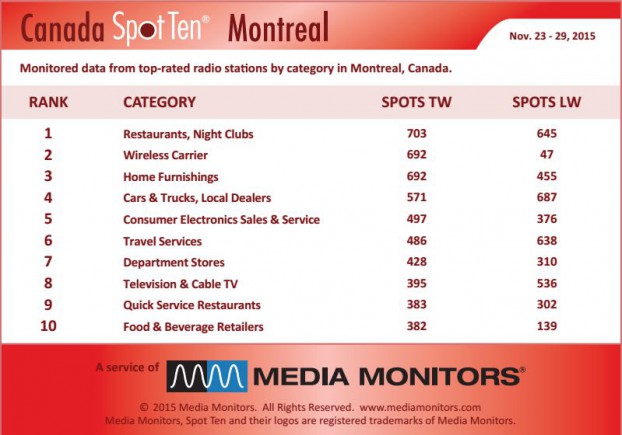 Image courtesy of Shutterstock