Toronto Boat Show buys top spot: Media Monitors
The consumer show had the most advertising in Toronto for the week of Jan. 4 to 10.
The Toronto International Boat Show purchased the most radio ads in Toronto for the week of Jan. 4 to 10, according to the latest Media Monitors report.
The consumer show jumped from #34 to the top spot for the week, and was followed by Ford Lincoln, which dropped one to land at the #2 spot. Also sliding one was Sunwing Vacations, which moved from #2 to #3.
Rounding out the top of the list were two new entries, with Rogers at #4 and Reliance Home Comfort at #5.
In Montreal it was CTV making a big jump, moving up from #85 to #1.
Bravo Canada entered the list at #2, as Accent Insurance Solutions dropped one from #2 to land at #3.
Bell also dropped one, moving from #3 to #4 for the week. Brault & Martineau stayed at #5 for the week.
Toronto:
By brand
By brand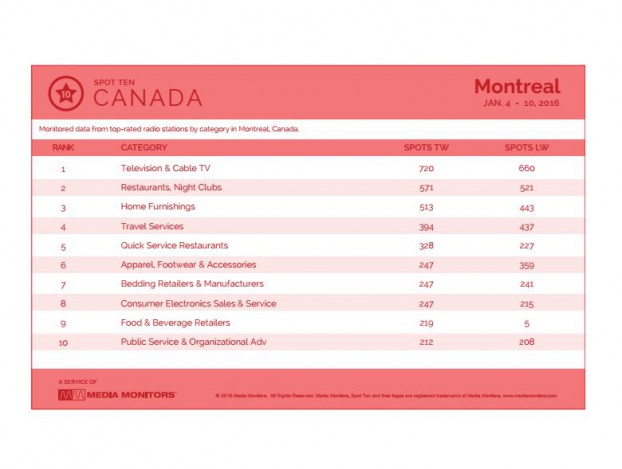 Image courtesy of Shutterstock