Will apps protect industry from ad-blockers?
Mobile titles will lead gaming revenue, VR will stay niche and apps might keep ad-blockers at bay, according to Deloitte's 2016 TMT Predictions.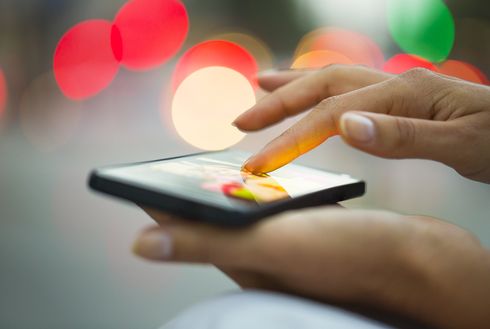 Mobile ad-blockers won't pose a major threat to advertising revenue in 2016, according to Deloitte's annual round-up of media and technology predictions. 
According to Deloitte's 2016 Canadian Technology, Media and Telecommunications (TMT) Predictions, mobile ad-blockers will place less than 0.1%, or $100 million USD, of global ad revenue at risk this year. Deloitte expects that 0.3% of Canadian mobile users will use an ad-blocker in 2016, with about 40% of mobile devices likely to have native ad-blocking capabilities built in. If those numbers still make you feel uneasy, the predictions note that ad blockers only filter out browser-based content, and the majority of time spent on mobile is on apps.
What is expected to grow on mobile is gaming. Deloitte predicts that mobile will become the leading games platform by software revenue in 2016, generating 37% of total sales (up 20% from 2015). That's compared with 34% for PC games and 29% for console games, which are up 5% and 6% respectively from last year. However, revenue per game is still much lower on mobile than other platforms. Deloitte predicts mobile games to make $4,000 per title ($20 per mobile games player in 2016), $4.8 million per console game ($145 per console player in 2016) and $2.9 million per PC game ($50 per PC games player in 2016). All figures are in U.S. dollars. 

While millennials are known as the smartphone generation, Deloitte predicts that trailing millennials (those aged 18 to 24), won't be abandoning PCs anytime soon. In a 2015 survey 25% of the group reported intending to purchase a PC in the next 12 months, and Canada was the only country in the global survey where the demographic reported higher access to laptops than to smartphones (93% versus 91%).
Elsewhere, Deloitte predicts that the U.S. TV market, which it calls a bellwether for the Canadian market, will continue to erode in 2016. It predicts that drops will continue across six areas: number of pay TV subscribers; pay TV penetration as a percentage of total population; average pay TV monthly bill; consumers switching to antennas for watching TV; and live and time-shifted viewing by the overall population, especially with millennials aged 18 to 24. Deloitte predicts that drops will be gradual over time, rather than being an implosion.
Deloitte predicts that cinema revenue will remain stable in 2016, with an expected drop of 3% in the value of movie theatre admissions in Canada and the U.S. this year. The report also predicts that box office revenue will increase about 1% for the year and the number of tickets sold to drop 1%.
Other predictions from Deloitte for 2016 include:
-Mobile touch commerce accelerates: The number of people who use a third party touch-based payment service to make a purchase on mobile devices will increase by 150% and reach over one million Canadians in 2016.
-Virtual reality will be here, but stay niche: Virtual reality headsets will see global sales totalling $1 billion and less than $30 million in Canada as they move from the lab to the store in 2016. Deloitte predicts that while virtual reality headsets will be available, they will still be a niche market this year.
Deloitte's TMT Predictions are based on global research supported by in-depth interviews with clients, industry analysts, global leaders and more than 8,000 Deloitte member firm TMT practitioners.
Image courtesy of Shutterstock