Spotted! Injecting magic into the morning commute
Shaw Media is promoting The Magicians with an interactive digital screen in Toronto's PATH that puts magic in the hands of passersby.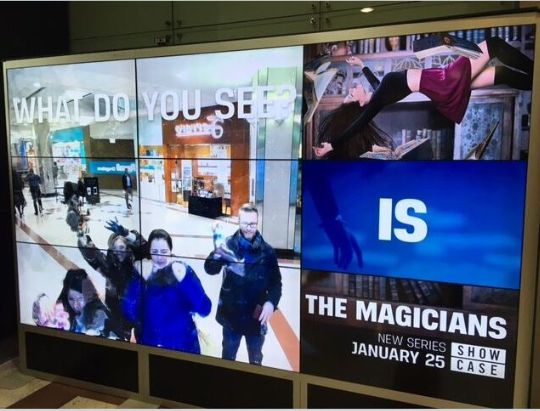 Showcase is aiming to inject a supernatural spark into winter commutes this month as part of the launch campaign for its new series The Magicians.
Beginning Tuesday and running until the end of the month, Shaw Media has placed an interactive digital screen execution in the PATH that uses a camera-based body tracking technology to make it seem as if passersby are doing their own magic tricks. The technology for the interactive wall was built by Toronto-based Fourth Wall.
In addition, street teams will be at Toronto Cineplex locations this weekend handing out branded decks of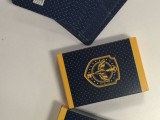 cards, inspiring them to practise some tricks of their own.
Promotions also include other (non-magical) digital video board ads in malls and 19 Best Buy locations around the GTA, digital elevator screens and in-cinema pre-show trailers in 18 Cineplex locations and 226 screens around the Toronto area.
Media and creative for the campaign were done in house at Shaw Media, with the show targeting adults 25 to 54 with a special focus on those aged 25 to 34, according to a Shaw spokesperson.
The Magicians is based on the book series of the same name by Lev Grossman, and follows a group of twenty-something friends who attend a university that specializes in magic. The series first bowed as a special preview on Dec. 16 and since then has been rolling out in pre-release across Showcase.ca, Showcase On Demand, YouTube and on Facebook as Shaw Media's first full-episode release on the social media platform.
The first season of The Magicians goes live on Showcase Monday Jan. 25 at 9 p.m.