Raptors and TSN make history in game seven
Sunday's second-round clincher was watched by an average audience of 1.5 million.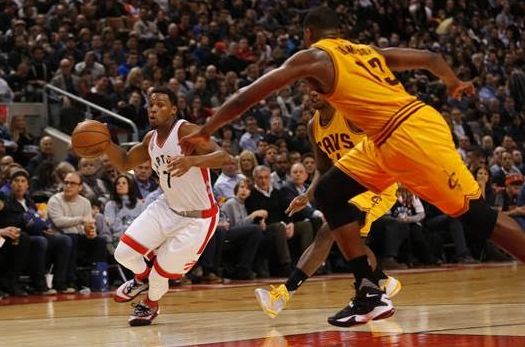 The Toronto Raptors showed up ready to win, and the fans tuned to watch on TSN in record numbers, for Sunday night's second-round NBA Playoffs clincher.
The game seven match against Miami Heat was watched by an average audience of 1.5 million viewers, according to overnight Numeris numbers from Bell Media, making it the most-watched basketball game ever on TSN.
Audience levels peaked at an average of 2.7 million viewers late in the fourth quarter as the Raptors clinched the game with a 116-89 victory.
In all, 4.8 million unique Canadian viewers tuned into the game at least in part.
Overall, the four round-two Raptors games that aired on TSN brought in an average of 1.25 million viewers. The three games that aired on Sportsnet saw an average of 1.02 million viewers.
The Toronto Raptors face-off against the Cleveland Cavaliers in the Conference Finals is tonight, with game one on Sportsnet at 8:30 p.m. Game two in the series airs on TSN on Thursday night at 7:30 p.m.
Those passing through Union Station on the weekend could also get live score updates thanks to a partnership between Gridcast Media, Soho Media and Dot2Dot Communications for Raptors-owner MLSE. The media companies lit up six Clear Channel digital columns with game changes in real time.