Viceland launches in French Canada
Amid news of massive international expansion, the fledgling channel is coming home, setting up shop in Montreal.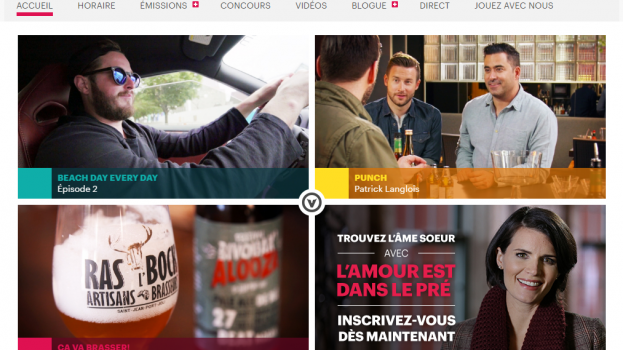 Vice Media has stuck a stake in the ground in French Canada through a partnership with Montreal-based Groupe V Media, giving viewers in Quebec access to content on its fledgling TV channel.
The news comes just as Vice Media's CEO Shane Smith announced at the Cannes Lions 51 launches for Viceland in international markets, entering India, the Middle East (Jordan, Iran, Saudi Arabia and more), Southeast Asia (Singapore), Australia (and New Zealand) and Africa (Kenya, Uganada, Nigeria, among others) through partnerships struck with local players.
"I announced that we would launch Viceland in 12 countries in 12 months and that is not true. We will, in fact, be launching in 44 countries," he said.
Among the new markets is French Canada, the region that gave birth to Vice's original product, the counter-culture mag, Vice in 1994.
The Groupe V Media deal will see Viceland on Quebec screens and also includes the creation of a television studio (much like the deal with Rogers Media in English Canada), the development of French Canadian content and an arm specializing in the development of content marketing and international distribution agreements.
In a release on the news, Maxime Remillard, president and CEO of Groupe V Media, stated: "This target group, much sought after by advertisers, is also totally complementary to the target groups reached by Groupe V Media. We could therefore develop exceptional business opportunities and significantly grow our activities."
Groupe V Media currently owns V, a French-language television channel and specialty channels MusiquePlus and MusiMax.