Corus axes Global's 16X9
Host Carolyn Jarvis will move to a new Global News investigative team, while its The Morning Show will also see changes.
Following changes to its leadership team this spring, the "new" Corus Entertainment is now targeting programming for cuts in the transition period following its acquisition of Shaw Media.
The company is shuttering flagship investigative news program 16X9, which has aired on Global since 2008. The decision affects less than 10 people, according to Corus, with some of the staff joining a new investigative journalism team within Global News.
Corus has also parted ways with The Morning Show's co-host Liza Fromer, who joined the program when it debuted in 2011.
Global News spokesperson Rishma Govani confirmed the news via e-mail, noting that the decision was part of the company's broader strategy of cutting costs, finding operating efficiencies and "creating the structure that will enable future growth."
The decision to shutter 16X9, she noted, does not signal the end of the company's commitment to investigative journalism. "We are establishing a new, network investigations unit to work with local teams across all platforms, including radio."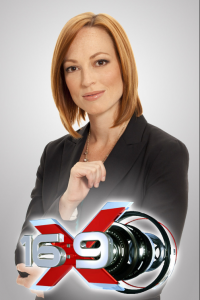 Former 16X9 anchor host Carolyn Jarvis (pictured, right) will take on the role of chief investigative correspondent of Global's new investigative unit. That unit, according to Govani, "will support original, enterprise journalism with specialized research and other expertise."
No details were available about the size of the team but Govani said the new model is structured so that the team will follow stories, instead of the schedule.
In a memo to its employees, Tory Reeb, SVP of news, radio and station operations informed employees yesterday about the decision not to renew 16X9. He also confirmed that the company is going ahead with its plans to develop "The Hub," a single-assignment station "for all stations, all programs and all platforms."  The Hub will be run out of Toronto and Vancouver but the memo stated that decisions about which stories to cover and how to cover them would still be made locally.
The consolidation viz a single news-assignment station signals the company's efforts to avoid reduplication of news but also falls in line with the trend towards nationalized news reportage, a concern the CRTC is addressing this year as part of its Let's Talk TV inquiry into the production of local news.
Earlier in June, Global News anchor Kris Reyes left the company for personal reasons. According to Govani, she is on "a life adventure with her family. She's travelling and evaluating what to do next."
The news comes ahead of Corus Entertainment's Q3 earnings call, which is scheduled for July 13. At that point Corus execs will be expected to show investors that they are taking steps towards an efficient reorganization following the merger of both entities.