Rogers Media director moves to EquiSoft
Brinda Luckoo is now EVP, media services at the digital business solutions provider.
Brinda Luckoo has moved from Rogers Media to Montreal-based digital business solutions provider EquiSoft.
Luckoo had been at Rogers Media since 2001, most recently working as senior director of Texture by Next Issue and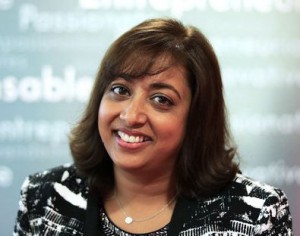 the consumer marketing team. She was part of the launch team for the digital reading platform at Rogers Media in 2013.
At EquiSoft, Luckoo will be part of the publishing tools division of the company, overseeing the continued growth of its PublisherElements and RoyaltyElements tools. The PublisherElements product offers clients subscriptions, marketing and promotions and integrated digital content.
Luckoo will be based in Toronto in the new role.