Another executive departure at Star Media Group
Kirk MacDonald has left the company, leaving a sales shuffle in his wake.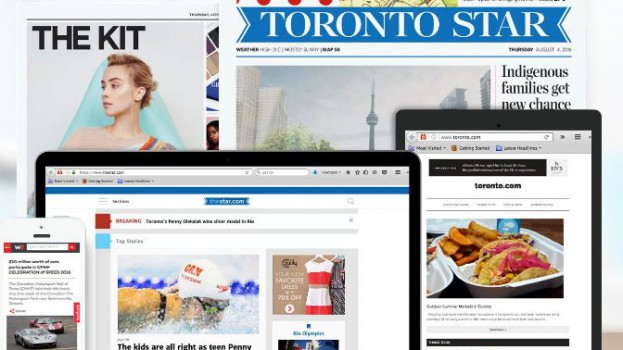 Thanking sales and revenue generation staff at the company for working during what he admits is a "challenging period," acting Toronto Star publisher and acting president of the Star Media Group David Holland sent out a memo on another senior-level departure yesterday.
The note said Kirk MacDonald, who joined Star Media Group last fall as CRO, has left the company to pursue other interests.
MacDonald's departure is the latest in a set of executive changes at the media company. John Cruickshank, publisher of the Toronto Star and president of Star Media Group, stepped down in May and Holland, who took over as acting publisher and Star Media Group president, announced his upcoming retirement in July. An executive search is in progress to find a new publisher and president.
The embattled media company also let go of 52 staff in early August, with Holland identifying print advertising revenues as the root cause of the job losses.
The latest senior-level departure will mean a shuffle in the sales department at Star Media Group, with Carolyn Sadler, VP of sales for Star Metro Media adding to her direct reports.
Lisa Boles, manager of business transformation, Jim Fahey, director of research, Norm Laing, managing director of local sales and national automotive and Noelle Turner, vendor manager, will all now report to Sadler.
Chris Goodridge, COO of digital at Star Media Group and SVP of digital ventures at Torstar, will also expand his digital revenue generation and operations responsibilities.
Chris O'Grady, director of sales operations, and Myra Thompson, director of digital sales, will report to Sadler and Goodridge. And Rob Allan, director of digital revenue products, will report directly to Goodridge.