Putting moviegoers in the (distracted) driver's seat
TimePlay has partnered with a group of non-profits on a virtual choose-your-own-adventure journey aimed at avoiding real-life tragedy.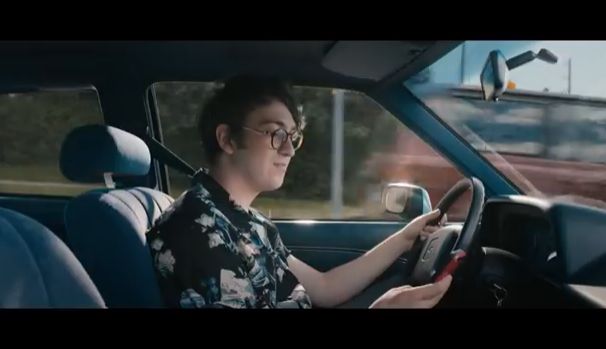 TimePlay and national non-profits Parachute, OPC and The Collective Agreement have partnered on a new interactive video that aims to show first-hand how dangerous distracted driving can be.
"Choices," initially conceived by Taxi co-founder Paul Lavoie on behalf of the non-profit creative agency Voila Foundation, asks audience members inside of Cineplex cinemas to use their smartphones to help the film's hero make decisions throughout the narrative. The last step in the story has the star involved in a car crash due to distracted driving.
The video is aimed at young people who make up 12% of all licensed drivers, but 20% of road-related accidents and fatalities. Distracted driving is now a factor in 15% to 19% of all fatal collisions involving teen drivers, according to a TimePlay release on the video.
Aaron Silverberg, VP marketing, TimePlay, said this is the first execution where audience members will have near-complete control over the narrative, with the most popular choice for each option given driving the story forward. The video inevitably ends in a crash no matter what the other choices were.

Silverberg said it's the complete involvement of the audience in the story that makes the end scene crash more effective.
"At the end when the hero abruptly and suddenly gets into a car accident, everyone feels complicit in the outcome and the message is more profound because they have been engaging with this person," he said. "The audience is much more involved than they would be if they watched a linear ad about texting and driving."
Video viewers are also asked to sign a public pledge at the end of the video saying that they won't text and drive again. The names of users that sign the pledge are shown on the big screen. Going live on Sept. 30, to date the video has been viewed by more than one million moviegoers and 69% of viewers have taken the distracted driving pledge. The video will run until Oct. 28 on media space donated by Cineplex.