AToMiC Awards deadline is this Friday
This year's awards jury will be co-chaired by executives from marblemedia, Lg2 and Maxus Canada.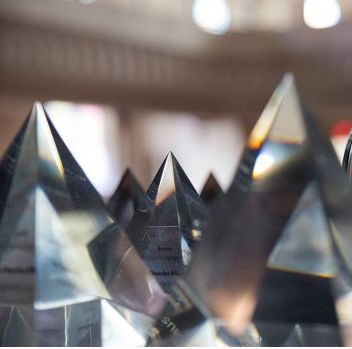 The deadline to enter your most innovative, platform-bending and collaborative work is upon us.
This Friday, Jan. 20, is the deadline to get your work into the 2017 AToMiC Awards.
The AToMiC Awards inspire collaboration across Canada's media industry by showcasing breakthrough achievements in the realm of advertising and media creativity, technology and content.
This year's AToMiC Awards will be judged by a jury co-chaired by Mark Bishop, co-CEO, executive producer, marblemedia, Luc Du Sault, partner, VP, creative director, Lg2 and Ann Stewart, president, Maxus Canada.
Last year's AToMiC Grand Prix went to Uber Safe, from Uber and Rethink. The campaign aimed to introduce people to Uber in a non-traditional way, installing wireless kiosks embedded with an MQ3 alcohol sensor and an Android tablet connected to Uber's API. When someone blew into a disposable straw at the kiosk, it calculated their blood alcohol content. If it was over the legal limit then an Uber was immediately sent to the location. The campaign was live in Canada, as well as U.S., Brazil, Hong Kong and Vietnam.