Canadians trust traditional media: report
According to a study from the Public Policy Forum, the majority of surveyed Canadians trust news from traditional media companies over online-only sources.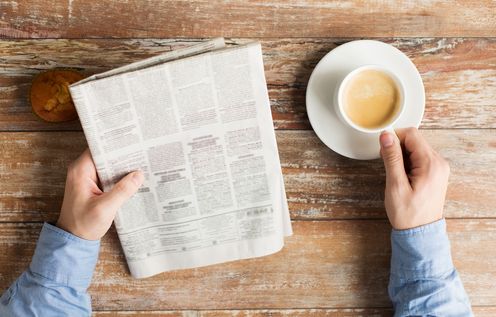 Though the majority of Canadians surveyed for the Public Policy Forum's The Shattered Mirror report foresee a future where they get all news online, they still value traditional media now.
That's according to research done in late 2016 by the report makers, which surveyed a random sample of 1,500 Canadians online as part of its deep dive into the current and future status of the Canadian media industry.
According to numbers from a 2016 Edelman Trust Barometer included in the report, the majority of Canadians surveyed said they trust traditional media for general news and information over search engines, online-only media, owned media and social media. That differs from the global result, where respondents said they trusted search engines more than traditional media.
According to the results, 55% said they "mostly trust" TV news, 58% trust radio news, 53% trust news that's on the website of a TV, newspaper or magazine company and 55% trust news from newspapers and magazines.
That trust drops to 30% for digital news sites like Reddit, Huffington Post and iPolitics and 15% for news received via email and 13% for news on social media. The lowest ranking of news that Canadians "mostly trust" was for news sent from a friend on social media.
The results for news that Canadians "completely" trust followed the same trends, with responses stable across TV (14%), radio (12%) and newspaper and magazines (11%), and then dropping for digital news sites (4%), news received via email (2%) and news found on social media (2%).
The majority of Canadians (50%) surveyed by the PPF agreed that there is a lot of bogus information that appears online. The bulk of respondents (54%) also agreed that getting news from friends and social media is acceptable, but sometimes they want to get news from organizations and journalists that they know. Despite those results, the majority of respondents (41%) agreed that a day will come where all news will be obtained online.
Those surveyed also agreed (53%) that the main advantage of online news is that it tends to be free. According to a 2016 Reuters Digital News Report cited in Shattered Mirror, 9% of Canadians polled said they pay for online news, with the median amount paid being $23. Interestingly, 9% of respondents in the U.S. also said they pay for online news, but they pay a median of $62. Norway's respondents were most likely to pay for online news, according to that study, at 23% and a median payment of $41. (All dollar amounts are Canadian.)
Image: Shuttestock