Cineplex Digital Media selected for Morguard Investments
The digital media company will install, maintain and provide content strategy for 175 displays across 21 retail properties throughout Canada.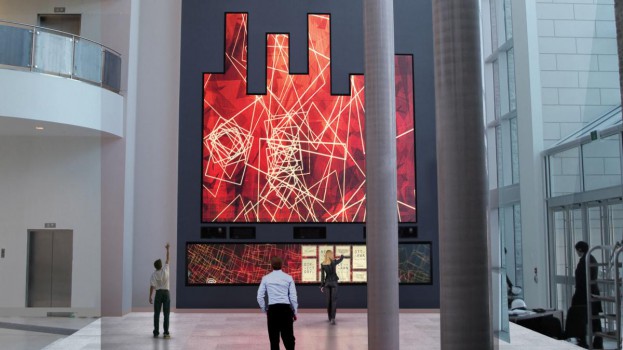 After a near-seven-month RFP process, Morguard Investments Limited has selected Cineplex Digital Media to install, maintain and operate digital signage at its shopping centres across Canada.
The deal means Cineplex will add 175 digital displays to retail properties stretching from British Columbia to Quebec. Most of the new displays will be double-sided portrait screens. Most will be situated in concourses and high-traffic areas such as food courts and near anchor stores. The mall's digital signage was previously handled by Pattison Outdoor and Neo-Traffic.
Some of Morguard's major shopping destinations include Toronto's Centerpoint Mall, the Cambridge Centre, the New Sudbury Centre and the Pine Centre Mall in Prince George. The displays are expected to be fully deployed and operational by the fall.
Cineplex has previously worked with Morguard in 2014 when it was selected to design the content management system and develop the content strategy for the Bruce Mau-designed, large-format video wall installation (pictured) at the 150 Elgin St. office towers in Ottawa, also owned by Morguard. The installation featured gesture-based interactivity and a touch-screen directory, and was the runner-up for the 2014 Sign Media Canada National Sign Competition awards in the digital signage category.
The company was also recently chosen as the sole provider of all digital screens for Ivanhoé Cambridge, which operates major malls such as Vaughan Mills and the Oshawa Centre.