Home to Win is back, and it brought more sponsors
Details on the new and returning brand partners for season two of the HGTV Canada show, which features 30 of the channel's stars.
HGTV Canada's Home to Win is returning this spring, and it's bringing more sponsors and hosts along with it.
The show features a team of experts who transform an average lakeside home into a dream property that will be given away to one Canadian at the end of the season.
Returning as the home renovation show's official furnisher is Leon's, with Benjamin Moore back as the official paint sponsor. Other returning sponsors include Gorilla Glue, Samsung Canada, Hunter Douglas and Tempur-Pedic.
New sponsors include Discount Car and Truck Rentals, ADT Canada, wood-alternative deck manufacturer Trex and North Star Windows and Doors.
In addition to the TV and online product integrations, Leon's will be involved in custom webisodes, blog posts and a Facebook Live show with HGTV Canada's Sabrina Smelko and Leon's designer Autumn Hachey. Leon's partner Tempur-Pedic will also be featured in a webisode with HGTV Canada's Mia Parres with tips on how to sleep better. As the season finale gets closer, Leon's will leverage Samsung Gear in three of its flagship stores to create an in-store VR experience that will allow customers to see rooms inside the Home to Win property.
The show's official paint sponsor Benjamin Moore will have its products integrated into the home, as well as branded broadcast vignettes with HGTV Canada's Sarah Richardson featured during the season.
New sponsor Discount Car and Truck Rentals will supply transportation and deliver the home's former bathroom fixtures to Habitat for Humanity. ADT Canada will provide home security and automation services for the home. Trex will supply wood-alternatives for the home's deck and dock and North Star Windows and Doors will provide the home's exterior finishes.
The second season of the show has also expanded its roster of HGTV Canada hosts from 20 to 30. Set to appear are Love it or List it Vancouver's Jillian Harris, Property Brothers stars Drew and Jonathan Scott and Dave and Kortney Wilson of Masters of Flip.
The first season included HGTV stars like Bryan Baeumler from Bryan Inc. (which averaged 158,700 viewers in the 25-to-54 demo from Aug. 29 to Oct. 23), Mike Holmes of Home Free (which averaged 126,000 with adults 25 to 54 in its Wednesday night broadcasts for the same time period), and Scott McGillivray star of Moving the McGillivrays, which averages 53,700 viewers during that time frame.
Nearly 400,000 viewers watched each episode of Home To Win's first season, which ranked in the top 10 specialty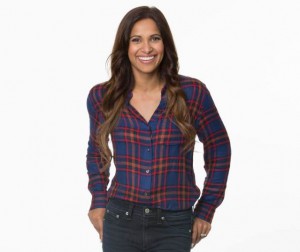 entertainment programs across all demos. The April 24 premiere pulled in an AMA of 459,800, with 195,200 in the 25-to-54 demo, according to final numbers.
It was also the top specialty competition series with adults 25 to 54, and was the top HGTV program across the four key advertising demos in 2016. The finale was watched by 457,400 average viewers, making it the number one specialty program of the night for adults overall as well as women 25 to 54.
The show has also been a success online, with more than 173,000 people starting the application process to compete on Hometowin.ca. Overall there were 650,000 unique visitors to the site over the course of the season, with four million total page views.
The second season of Home to Win premieres April 30 at 10 p.m. on HGTV Canada.
Pictured: Home to Win host Sangita Patel