Growth in OTT may have led to a peak in high-definition receivers: study
Meanwhile, high-definition TV sets are so popular, even one quarter of "tuned-out" Canadians own them. But the same cannot be said for Ultra HD.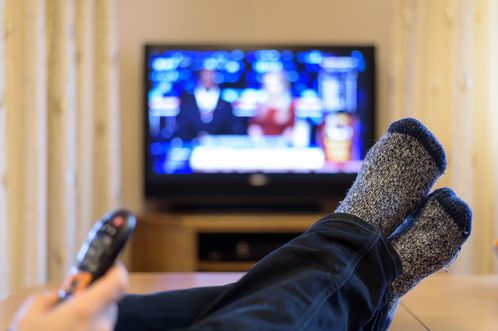 According to the latest data from the Media Technology Monitor (MTM), high-definition is the new normal for TV owners as the sets become more widely available and inexpensive. HD receivers, on the other hand, have plateaued over the years.
The data, which was gathered from 4,000 English-speaking Canadians in the fall of 2016, shows that HDTV popularity could be approaching saturation, with 77% of Anglophone Canadians reporting ownership of a set (up only 1% from fall 2015). However, the rise of HDTV sets has been significantly steeper than that of HD receivers. Receivers are now owned by 56% of Canadian anglophones, a number that has remained unchanged since 2015 (and has only risen 3% over the last four years).
So why, despite the fact that receivers are required to decode high-definition TV content, are they less popular than the TVs themselves? One of the reasons, the study alleged, is because the rise of OTT and VOD have given viewers access to droves of HD content. For example, Netflix and CraveTV have libraries of high-definition programming, which do not need a receiver to decode. Those who own smart TV sets or connected devices such as Apple TV and Roku can also access a number of on-demand services such as CTV Go and TSN Go, which offer live streams in HD.
In fact, ownership of HDTVs are so high that even 26% of Anglophones who self-described as "tuned-out," meaning they do not subscribe to any paid TV service or an OTT such as Netflix or CraveTV, still report owning an HDTV. Of those who subscribe to OTT but not a TV service, 62% own an HDTV.
Those who own both an HDTV and HD receiver spend an average of 14 hours per week watching TV, nearly two hours more than those who own neither or only an HDTV.
Ultra HD, which boasts a 4,000 pixel resolution, is growing in awareness — but that awareness isn't always translating to adoption. While 45% of Anglophones report awareness of the term and the technology, only 4% own an ultra HDTV (in households of more than $200,000 annual income, 9% of respondents owned one).
Also growing in popularity are smart TVs that connect to the internet.
Every year, the number of Canadians who have somehow connected their TVs to the internet has risen, from 8% in 2010 to 51% this year. Ownership of actual smart TVs has been growing steadily, now at 42% (up from 40% in the spring of 2016 and 38% in fall of 2015). Smart TV ownership over-indexes with households of more than $150,000 in income per year (61%) and in those with children under 18 at home (50%).
Those who own smart TVs spend slightly more time on the internet per week than the average Anglophone (25.9 hours per week versus an average of 22.3).