IHeartRadio Canada hits first milestone ahead of schedule
Content and strategy head Rob Farina on where the app is expanding next.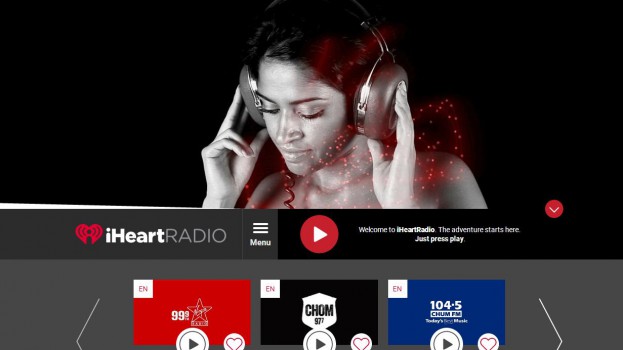 IHeartRadio Canada has surpassed one million downloads, getting to the milestone in eight months, which is ahead of the one year goal Rob Farina, head of content, strategy and iHeartRadio at Bell Media, said the team had.
According to a release on hitting the milestone, the app is consistently a top 10 free music/audio app in the Apple and Google Play stores. Farina told MiC last month that when combining desktop and mobile listeners in Canada, iHeart has between 1.9 million and two million active monthly listeners.
While not sharing specific numbers or percentages, Farina said the app has "completely changed the scope" of the kinds of radio his division is selling, opening it up to sponsorship, activations and increased branded content.
In addition to announcing the milestone, Farina shared that iHeartRadio Canada will be launching the first in a series of secret concert sessions this month. Camila Cabello, who will be in Toronto performing at the iHeart Radio Canada MMVAs on June 18, will be the first artist to participate in the intimate concerts. Farina said those sessions are open to sponsorship and attendance is typically capped at about 100 attendees. He said two Vancouver secret sessions will be revealed shortly. Fans will be able to win tickets to those events through iHeartRadio Canada.
Also coming to the event side in 2017 is a second Canadian Jingle Ball and the first Calgary-based event, which is coming July 8 with the iHeartRadio WestFest. That concert features artists like Fifth Harmony, Hedley and Iggy Azalea.