Tablet penetration stabilizes: study
The MTM's new study shows that as the lines blur between tablets and other devices, the popularity of the mid-sized option may have peaked.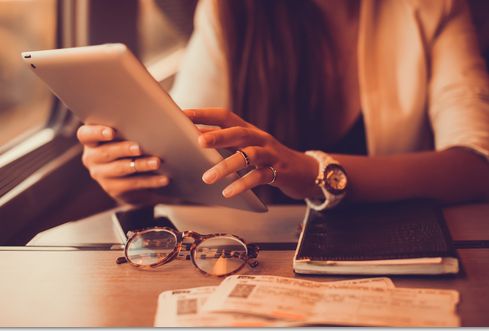 A new report from the Media Technology Monitor (MTM) shows that tablet penetration remained stable through 2016.
The MTM's new report on tablet usage habits showed that 55% of Canadian Anglophones (4,000 were surveyed) owned a tablet as of fall 2016 — a number that has been unchanged since the spring.
The MTM's twice-yearly tracking of tablet penetration showed that the market share of tablets rose considerably between 2010 and 2014, from only 4% to 51%. However, penetration for the last two years has crept up at a very gradual pace.
Some are more likely to over-index on tablets; with one of the biggest factors in owning a tablet being having kids in the house. While 55% of all Anglophone Canadians reported owning a tablet, that number went up to 67% for respondents with teens in the house and 69% of those with children under 12 reported ownership.
By far the most popular activity to do on a tablet is watch video: 65% of tablet users said they watched a video on a tablet in the last month, with the next most common activity (checking the weather) coming in at 41%. One quarter of tablet owners said they used tablets specifically to watch Netflix.
Tablet owners over-index in some media consumption, such as hours on the internet (an average of 25.8 per week, compared to the average Anglophone at 22.3) and smartwatch ownership (28% of tablet owners also own a smartwatch, compared to 20% of all Anglophones).
And while tablet owners are more likely to surf the internet while watching TV, (50% of tablet owners report to doing this often or always, compared to the average of 43%), the group still spends less time than the average English-speaking Canadian actually watching TV (11.1 hours a week for tablet owners, compared to an average of 12.2).
Over the past few months, a narrative that tablets are a dying industry has emerged. A report by Deloitte at the end of last year found that 182 million tablets had been sold in Canada in 2016, and predicted that sales would drop about 10% (on par with the global prediction). Deloitte's worldwide survey said that of the most popular online activities (shopping, watching video, reading the news, banking), tablets were not the number-one device (and in many cases, it was not even the second-most popular device) for performing those activities.
The MTM's study noted that the lines between tablets and other media have now blurred. While tablets are more multi-functional — most now accommodate USB or bluetooth keyboards, and companies like Apple have added professional tools like the Pencil — other technology has also borrowed from tablets. The study pointed to new laptops that include touchscreens or detachable tablet monitors (such as the Microsoft Surface), and added that many laptops are lighter now (even heavier models such as the 13″ MacBook Pro have shed the pounds, from 4.5 pounds in 2010 to 3.02 in 2016).
On the other hand of the spectrum, many smartphones have also increased in size, with the study noting that tablets are no longer a distinct middle ground.
Image: Shutterstock