GroupM adds a chief product officer
Jack Smith has been tasked with helping WPP's media agencies develop new products and services for clients.
GroupM has added the position of chief product officer to its c-suite.
Jack Smith has been promoted to the new role from his current position of chief strategy officer of [m]Platform, GroupM's proprietary suite of data, technology and services in addressable and programmatic media.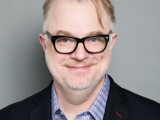 In his new role, Smith will work with GroupM agencies to develop media products and services for clients, which include Molson Coors, Bank of Montreal and Mitsubishi in Canada. Smith's focus will be on capabilities that improve communications engagement, performance and efficiency for consumers.
In addition to his work with GroupM, Smith holds five patents (with three others pending) on applications of artificial intelligence and data science in digital and analog media.
He will report to GroupM North American CEO Brian Lesser in the new role and become a member of his leadership team.
June has been a busy month for GroupM. The company has announced the upcoming merger of two of its core agencies, Maxus and MEC, in most markets, as well as the expansion of its digital agency Essence.