Vancouver Magazine hits 50 on stable footing
The Yellow Pages-owned title wears its age well, but an aging readership and digital competitors present a challenge.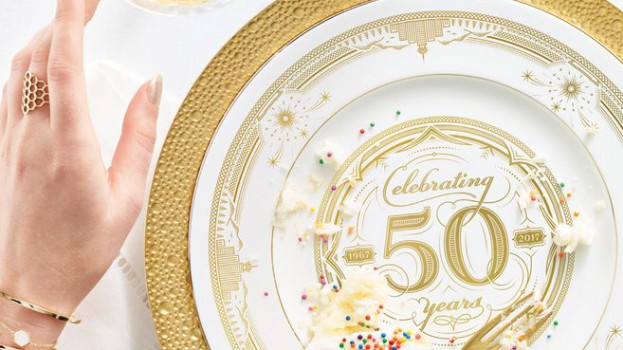 Vancouver Magazine is celebrating its 50th birthday this year. As it prepares to mark the occasion with a print issue focused on Vancouver's history and an end-of-summer event, it finds itself in a relatively stable position for a print magazine. But with newer online players in town, it may need to double-down on its digital appeal to younger readers.
The title was owned by TC Media until 2015 when it was sold to Yellow Pages. Despite saying there would be a focus on digital moving forward, a year and several senior staff cuts later, the print title still publishes 10 times a year with two special issues. Its focus remains split between features that dive into city issues, and lifestyle content on food, fashion and travel around Vancouver.
The magazine's GM and publisher Dee Dhaliwal said that despite growing client needs in events, the bulk of Vancouver Magazine's revenue still comes from print, and she expects it to stay that way for the foreseeable future. The title wouldn't share exact figures, but Dhaliwal said that revenue has been going up at the title.
Vancouver Magazine's growing events business includes the six it produces for itself, like the Restaurant Awards, Power 50 and Best of the City. It also increasingly acts as the event producer for clients that don't have their own internal event teams, with recent events for a local BMW dealer and the Ka'anapali Beach Resort.
Andrew Grant, group director, Jungle Media Vancouver, said that Vancouver Magazine captures Vancouverites "who like to know and be known," a group he calls a very "Vancouver" audience. But he said the title hasn't done as good a job capturing younger audiences online.
"They [Vancouver Magazine] don't seem to have captured attention digitally for younger audiences to the same degree as newer brands like Daily Hive. And this may be important as that audience is currently driving a lot in terms of Vancouver culture," he said. Daily Hive publishes quick-hit news and pop culture stories, with different versions for Calgary, Montreal, Toronto and Vancouver.
"I don't think they need to become another Daily Hive, but buzz is currently driving trends in Vancouver to a larger degree than content built around critiques, so they may need to find a better way to tap into that buzz rather than trying to curate it from above," he added.
According to readership figures provided by the magazine, the average age of Vancouver Magazine readers is 45. The publication currently reaches more than 260,000 readers per print issue and sees an average of 150,000 readers a month online. The magazine skews female (readership is 45% male and 55% female). According to numbers provided by the magazine, readers are 67% more likely to have attended post-secondary school and 30% more like to have household incomes of $150,000 or over, than non-readers.
On the digital side, Dhaliwal said the magazine is taking strides to "make sure our online presence is as robust as the magazine is." Those steps include introducing behind-the-scenes videos that give readers a look into how the magazine is made in the coming months.
The magazine's team is also producing a new podcast that dives into different angles of stories originally featured in print.