America's Got Talent holds the top: Numeris
Meanwhile, CTV's The Amazing Race Canada stayed in second place, but the gap between first and second narrowed slightly.
For the second week in a row, America's Got Talent bested Canadian reality show Amazing Race Canada to become the week's top series. According to the latest Numeris report, which covered single-night ratings for the week of July 17 to 23, America's Got Talent pulled in the highest AMA with 1.9 million viewers.
However, the gap narrowed between America's Got Talent and Amazing Race Canada, with the latter gaining some ground over the previous week (1.78 million, up from 1.61 million). The pair were followed once again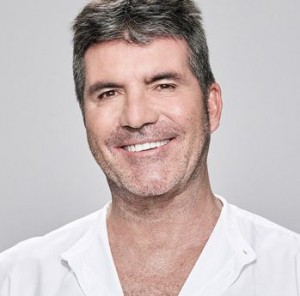 by World of Dance, which took in 1.32 million viewers, a slight improvement over last week.

Overall, the top five appeared strikingly similar to the previous week's, with the exception of a switch between Big Brother and American  Ninja Warrior.
Big Brother gained one spot to land in fourth, with an AMA of 1.21 million viewers, while American Ninja Warrior rounded out the top five with an average audience of 1.2 million viewers.
While unscripted programming seemed to fare best across most of Canada, Calgary had a particular appetite for scripted programming, with two episodes of The Big Bang Theory and one of The Night Shift taking the third through fifth spots.
In Quebec's Francophone market, SRC's Les chefs held onto the top spot for the third straight week and brought in an average audience of 750,000 people, a slight increase over the previous week.

Here are the top-ranked daily measured shows by market (AMA for all persons 2+), according to Numeris, for July 17 to 23.
Canada
1. America's Got Talent on City Tuesday at 10 p.m.: 1.9 million viewers
2. The Amazing Race Canada on CTV Tuesday at 8 p.m.: 1.78 million viewers
3. World of Dance on CTV Tuesday at 10 p.m.: 1.32 million viewers
4. Big Brother on Global Sunday at 8 p.m.: 1.21 million viewers
5. American Ninja Warrior on CTV Monday at 8 p.m.: 1.2 million viewers
Montreal (anglophone)
1. America's Got Talent on City Tuesday at 8 p.m.: 72,000 viewers
2. World of Dance on CTV Tuesday at 10 p.m.: 56,000 viewers
3. The Big Bang Theory on CTV Thursday at 8 p.m.: 53,000 viewers
4. The $100,000 Pyramid on CTV Sunday at 10 p.m.: 46,000 viewers
5. Zoo on CTV Thursday at 10 p.m.: 43,000 viewers
Quebec (francophone)
1. Les chefs on SRC Monday at 8 p.m.: 750,000 viewers
2. Viens-tu faire un tour? on SRC Sunday at 8 p.m.: 680,000 viewers
3. Chicago Fire: Caserne 51 on TVA Tuesday at 9 p.m.: 580,000 viewers
4. Film de Filles on TVA Wednesday at 8 p.m.: 578,000 viewers
5. Refuge animal on TVA Monday at 7 p.m.: 568,000 viewers
Toronto/Hamilton
1. America's Got Talent on City Tuesday at 8 p.m.: 448,000 viewers
2. World of Dance on CTV Tuesday at 10 p.m.: 313,000 viewers
3. The Amazing Race Canada on CTV Tuesday at 8 p.m.: 297,000 viewers
4. Big Brother on Global Sunday at 8 p.m.: 281,000 viewers
5. Big Brother on Global Thursday at 9 p.m.: 256,000 viewers
Edmonton
1. The Amazing Race Canada on CTV Tuesday at 9 p.m.: 96,000 viewers
2. Private Eyes on Global Thursday at 9 p.m.: 95,000 viewers
3. American Ninja Warrior on CTV Monday at 9 p.m.: 94,000 viewers
4. Movie on Global Friday at 10 a.m.: 93,000 viewers
5. MasterChef on CTV Wednesday at 9 p.m.: 84,000 viewers
Calgary
1. Big Brother on Global Friday at 9 p.m.: 65,000 viewers
2. The Amazing Race Canada on CTV Tuesday at 9 p.m.: 62,000 viewers
3. The Big Bang Theory on CTV Thursday at 9:31 p.m.: 61,000 viewers
4. The Big Bang Theory on CTV Thursday at 9 p.m.: 60,000 viewers
5. The Night Shift on Global Thursday at 8 p.m.: 56,000 viewers
Vancouver/Victoria
1. America's Got Talent on City Tuesday at 8 p.m.: 170,000 viewers
2. The Amazing Race Canada on CTV Tuesday at 8 p.m.: 134,000 viewers
3. World of Dance on CTV Tuesday at 10 p.m.: 112,000 viewers
4. Private Eyes on Global Thursday at 8 p.m.: 100,000 viewers
5. Border Security on Global Sunday at 7 p.m.: 91,000 viewers