Jay and Dan sign Coors Light as podcast sponsors
The beer brand gets some unique integrations in the popular duo's show.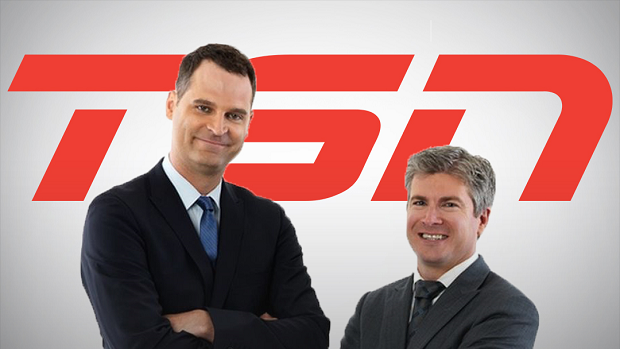 As Jay Onrait and Dan O'Toole prep for their September return to Bell Media's TSN broadcast schedule, Coors Light has signed on as the title sponsor for the duo's popular Jay & Dan Podcast.
The sponsorship package puts the beer brand in the podcast's name (Jay & Dan Podcast Presented by Coors Light) and creates a few unique integrations with the duo's upcoming TV program, SC with Jay and Dan Presented by Tim Hortons. Coors Side Seats will be a interview segment where guests sit in Coors Light-branded seats that "transform the set to simulate the premium access that Coors Light offers their fans to sporting events around the country," said to Brandon Moonsawmy, director of strategic sales and partnerships at TSN.
The second big integration project, the Coors Reporter, will be a regular segment where a correspondent sets out to find "fun, lighthearted stories" at high-profile sporting events.
The podcast originated during O'Toole and Onrait's first run at TSN as SportsCentre hosts, predating the duo's trek to the U.S. where they helmed Fox Sports Live from 2013 until February 2017, when their contractcs were not renewed. Mark's sponsored the podcast's original Canadian run.
Tim Hortons is the title sponsor of the upcoming broadcast show SC with Jay and Dan Presented by Tim Hortons.
TSN did not provide the podcast's audience numbers.