Broadcasters' Cancon investment back in the spotlight
Herritage Canada has asked the CRTC to review its 5% decision on minimum investment.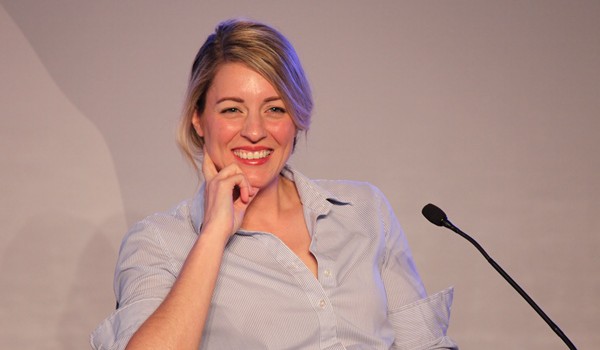 Broadcasters' spending on Canadian content is back in the news as Canadian Heritage has sent the CRTC's recent group licence renewal (GLR) decisions for English and French-language broadcasters back to the CRTC for reconsideration and hearings.
The CRTC had decided in May to cut the broadcasters' minimum investment in Cancon down to 5% of revenues from 9% to 10%.
The decision was made late on Aug. 14 on the advice of Minister of Canadian Heritage Melanie Joly and with the support of Cabinet, according to a release announcing the decision.
"Canadian broadcasters and creators are at the centre of the broadcasting system, and at a time when our competitive advantage rests on creativity, they must be positioned to succeed," Minister Joly said in the release. "We are asking the CRTC to reconsider these decisions in order to ensure that we achieve the right balance of investment in content and in the ability to compete."
A representative for the CRTC told MiC sister publication Playback Daily that the commission will reconsider its decision and announce next steps at a later date.
Rogers Media, Bell Media and Corus Entertainment did not respond to requests for comment as of press time. The three private broadcasters did previously express their desire to maintain the CRTC GLR decisions, however. The companies took out a full-page ad in Ottawa's Hill Times two weeks ago (in response to an ad taken out by 19 screen industry organizations), arguing that sending the decisions back for reconsideration would "create more uncertainty for our businesses at a time when we need to be laser focused on our audiences."
Members of the Canadian screen-based industry launched a campaign against the group licence renewal decisions soon after the decisions were released in May. The DGC, ACTRA and CMPA filed a joint petition in June arguing, among other things, that the decision to set programs of national interest spend at 5% of revenues could result in a $141 million decrease in broadcaster spending on independently produced Cancon over the five-year licence term.
Minister Joly is expected to deliver her long-awaited cultural policy framework in the next month, and the unions and guilds expressed their expectation that she will address these other issues at that time. That framework will also include Canadian Heritage's guidelines for how the government can (and should) assist the country's struggling print media industry as it weathers the digital media storm.