Hasbro and eOne team up on My Little Pony campaign
The dual partnership has allowed Hasbro to conduct its largest campaign in Canada to date.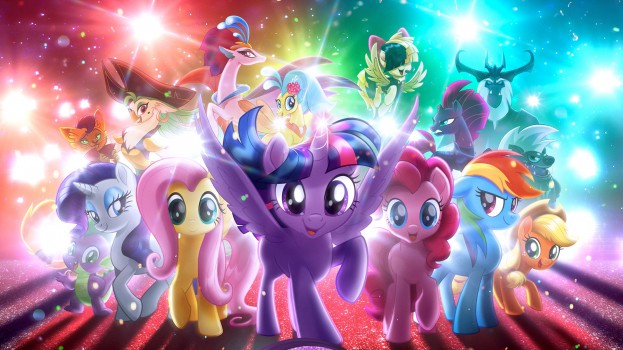 The latest campaign promoting the My Little Pony brand of toys and the upcoming release of My Little Pony: The Movie will be one of the most expansive Canadian campaigns in Hasbro's history — thanks to a partnership with eOne.
The toy company paired with the entertainment studio, which is producing the upcoming film, for a joint campaign that will run throughout September. Melanie Grant, coordinator of media and partnerships at Hasbro, said the eOne partnership enabled a larger media spend than it has ever undertaken in Canada before.
"This is not normally something we do," she told MiC. "Among other things, it's enabled us to undertake an experiential component, which is still fairly new for us."
The main component of the campaign comes from a partnership with Corus Entertainment. The campaign went live Sept. 11 with broadcast advertisements, lower-thirds and digital advertising, along with branded segments on YTV's The Zone and a fan contest. Additionally, the advertisers will also execute an experiential sampling tour in Toronto, Vancouver and Montreal and billboards in those same markets, along with a microsite and app.
Corus will also host a My Little Pony marathon on Oct. 1, airing four episodes of the animated series on Treehouse.
While many of the broadcast spots are centered around Corus' kid-friendly content such as Treehouse and YTV, broadcast spots will also air on W and Food Network to target moms. Grant said that while Hasbro normally tries to include multiple elements in its campaigns, it has never included this many different media elements, which she largely credited the eOne partnership for. The strategy behind the partnership is mostly about expanding the scale, however it was eOne that spearheaded the strategy to market to the mom demo as well.
All elements of the campaign were in partnership with eOne except for the traditional toy commercials and Hasbro's digital toy advertisements.
The sampling tour will take place Sept. 23 in the three different markets and will be done in a pop-up store fashion, targeting neighbourhoods that mainly attract families (for example, the Toronto shop will take place in its High Park neighbourhood). The pop-ups will sample various My Little Pony toys, while also giving away movie posters and giving young fans a chance to pose for photos with My Little Pony movie props.
Hasbro and eOne's respective media buying agencies are OMD and Starcom, both of which were involved in the planning of the campaign. The Hasbro toy portion of the campaign will extend into the holiday season.