Invictus opening nabs nearly a million viewers
Audiences for the program peaked at 1.3 million, with an average audience just shy of one million.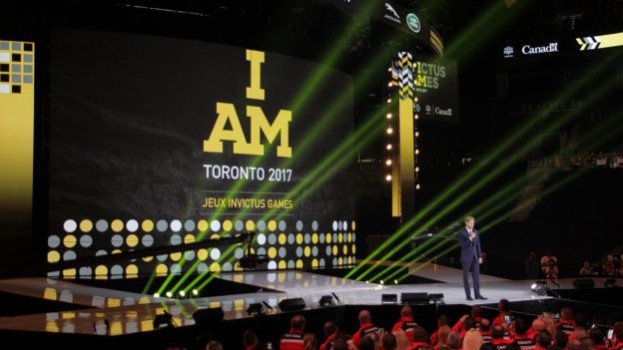 The opening ceremony of the Invictus Games, which was broadcast on CTV on Sept. 23 grabbed an average audience of 987,000 viewers, with its audience peaking at 1.3 million at 10:23 p.m. when Canada's Governor General David Johnston declared the games officially open. It boasted a total reach of 3.1 million Canadians.
That's according to overnight ratings from  Numeris, provided by Bell Media.
The opening ceremony was preceded by CTV's investigative series, W5, which kicked off its 52nd season that night with a one-hour special on the Invictus Games. The special attracted an average minute audience of 440,000.
Coverage of the Invictus Games will continue throughout the week on TSN, returning to CTV for the closing ceremony Sept. 30 (Saturday) at 8 p.m. The ceremony will feature celebrity appearances from Canadian stars Bachman & Turner, Bryan Adams and Coeur de Pirate, with U.S. musicians Kelly Clarkson and Bruce Springsteen also appearing.
Sponsors for the Games (which were established in 2014 as an international sporting event for ill, wounded and injured active duty and veteran service members), include presenting partner Jaguar Land Rover, as well as partners President's Choice, Sage and the Fisher House Foundation.
The opening ceremony, broadcast at 8 p.m. ET, was up against programs including Just For Laughs The Filmmakers on CBC and the film A Fighting Man on Global.