The Sheldon Cooper combo wins again: Numeris
Young Sheldon continues to be nearly as successful as its Big Bang predecessor.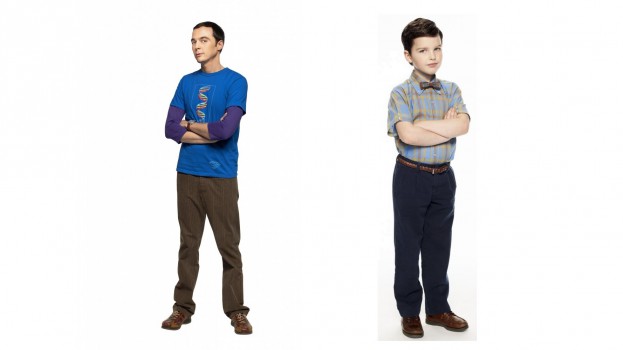 Yet again, the Sheldon Cooper one-two punch found large audiences nation wide and CTV's Big Bang combo led Numeris ratings nationwide and in three key markets for the week of Nov. 6 to 12.
The Big Bang Theory and its Young Sheldon spinoff took the top two spots in Montreal's anglophone market, as well as Calgary and Toronto/Hamilton. Nationally, the shows garnered AMAs of 3.7 million and 3 million viewers, respectively (incremental gains over last week's 3.5 million and 2.9 million viewers).
Nationally, Global rounded out the top five with reality juggernaut Survivor at 2.2 million viewers, the procedural NCIS at 2.0 million and courtroom drama Bull at 1.9 million.
Notable is the absence of The Good Doctor, which last week garnered an AMA of 2.6 million and has been close to the top all season. CTV did not air a new episode of the series that week. However, The Good Doctor returned to the airwaves Nov. 13.
Quebec's Francophone audiences kept its top three programs mostly stable from last week, awarding reality competition series La voix junior its eighth straight week in the number-one slot (1.9 million viewers), adding Tout le monde en parle and La vraie nature to its top-five draws.
Canada
1. The Big Bang Theory on CTV Thursday at 8 p.m.: 3.7 million viewers
2. Young Sheldon on CTV Thursday at 8:30 p.m.: 3.0 million viewers
3. Survivor on Global Wednesday at 8 p.m.: 2.2 million viewers
4. NCIS on Global Tuesday at 8 p.m.: 2.0 million viewers
5. Bull on Global Tuesday at 9 p.m.: 1.9 million viewers
Montreal (Anglophone)
1. The Big Bang Theory on CTV Thrusday at 8 p.m.: 123,000 viewers
2. Young Sheldon on CTV Thursday at 8:30 p.m.: 96,000 viewers
3. This Is Us on CTV Tuesday at 9 p.m.: 90,000 viewers
T4. Grey's Anatomy on CTV Thursday at 7 p.m.: 68,000 viewers
T4. Lucifer on CTV Monday at 8 p.m.: 68,000 viewers
Quebec (Francophone)
1. La voix junior on TVA Sunday at 7 p.m.: 1.9 million viewers
2. Unité 9 on SRC Tuesday at 8 p.m.: 1.4 million viewers
3. L'échappée on TVA Monday at 8 p.m.: 1.3 million viewers
4. Tout le monde en parle at 8 p.m.: 1.2 million viewers
5. La vraie nature on TVA Sunday at 9:06 p.m.: 1.1 million viewers
Toronto/Hamilton
1. The Big Bang Theory on CTV Thursday at 8 p.m.: 901,000 viewers
2. Young Sheldon on CTV Thursday at 8:30 p.m.: 732,000 viewers
3. Hockey Night in Canada on CBC Saturday at 7:17 p.m.: 475,000 viewers
4. Bull on Global Tuesday at 9 p.m.: 453,000 viewers
5. NCIS on Global Tuesday at 8 p.m.: 427,000 viewers
Edmonton
1. CFL Playoffs on TSN Sunday at 1 p.m.: 169,000 viewers
2. The Big Bang Theory on CTV Thursday at 8 p.m.: 155,000 viewers
3. Young Sheldon on CTV Thursday at 8:30 p.m.: 122,000 viewers
4. Hometown Hockey on Sportsnet West Sunday at 5:10 p.m.: 115,000 viewers
5. Blue Bloods on CTV Friday at 8 p.m.: 98,000 viewers
Calgary
1. The Big Bang Theory on CTV Thursday at 8 p.m.: 157,000 viewers
2. Young Sheldon on CTV Thursday at 8:30 p.m.: 141,000 viewers
3. NCIS on Global Tuesday at 8 p.m.: 101,000 viewers
4. Bull on Global Tuesday at 10 p.m.: 98,000 viewers
5. Grey's Anatomy on CTV Thursday at 7 p.m.: 97,000 viewers
Vancouver/Victoria
1. The Big Bang Theory on CTV Thursday at 8 p.m.: 174,000 viewers
2. Hockey Night in Canada on CBC Saturday at 7 p.m.: 169,000 viewers
3. NCIS: New Orleans on Global Tuesday at 7 p.m.: 162,000 viewers
4. NCIS on Global Tuesday at 8 p.m.: 161,000 viewers
5. Survivor on Global Wednesday at 8 p.m.: 159,000 viewers