Ad-rich venues top annual Most Instagrammed list
The social platform's year-end data suggests a second life for ads on rink boards.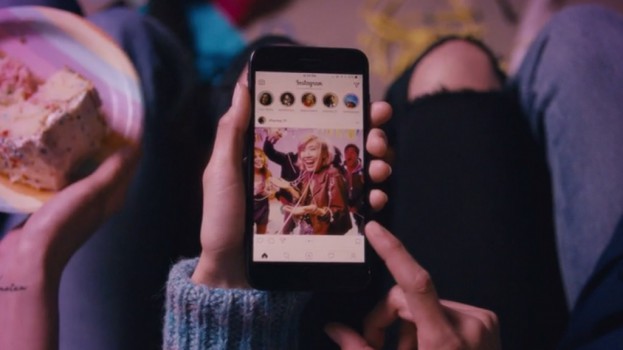 Toronto's Air Canada Centre, Pearson International Airport and Rogers Centre – some of the densest ad environments in the city – have been named the top three most-Instagrammed locations in Canada. That makes it likely that ads on rink boards, outfield fences and baggage carousels are living on in a high number of smartphones.
The social media brand revealed its most-shared celebrities, cities and locales of 2017 on Wednesday morning. It did not reveal specific figures for numbers of posts or shares.
Most Instagrammed Canadian locations of 2017
· Air Canada Centre
· Toronto Pearson International Airport
· Rogers Centre
· Whistler Blackcomb
· Canada's Wonderland
· CN Tower
· Plateau Mont-Royal
· Vieux-Port de Montréal
· Ripley's Aquarium of Canada
· Vancouver International Airport
For those looking for a celebrity influencer to pair up with, the annual rankings points to Stratford, Ont.'s own Justin Bieber as the most-followed Canadian at more than 94 million followers globally. He beats out the likes of Drake, Ryan Reynolds and The Weeknd.
In terms of global rankings, Bieber only comes in ninth. The top global Instagrammers are mainly American, with the top stars on the platform including Selena Gomez, Ariana Grande, Beyoncé and the lone European, football star Cristiano Ronaldo.
Bieber is also the star of the three most-liked Canadian posts on Instagram. Unsurprisingly, he appears shirtless in all three.
His Instagram success comes following a brief hiatus from social media — last year, absent from the rankings, Drake became the most-followed Canadian, although Bieber's father Jeremy crept in that year as the ninth-most followed Canuck on the platform (he has since slid down the ranks).
Much like last year, both Canadian and global results show that the most engagement on Instagram still comes from traditional celebrities who made their name in the offline space — not digital-native celebs. This data was echoed in a global study earlier this year by NewsWhip, which found that the stadium sell-out celebrities drew more engagement than the micro-influencers.
For the days when Canadians are most active on Instagram, Labour Day Monday comes in first, followed by Mothers Day, Canada Day, Labour Day weekend (Sunday) and Father's Day.
For the first time, Instagram tracked the data of the most-used face filters on Instagram Stories (although it only included global data). The most-used filter was the "puppy" face, followed by the "bunny" and "koala" filters.