Adidas pairs with P.K. Subban
The popular Toronto-born defenceman is no stranger to big brand deals.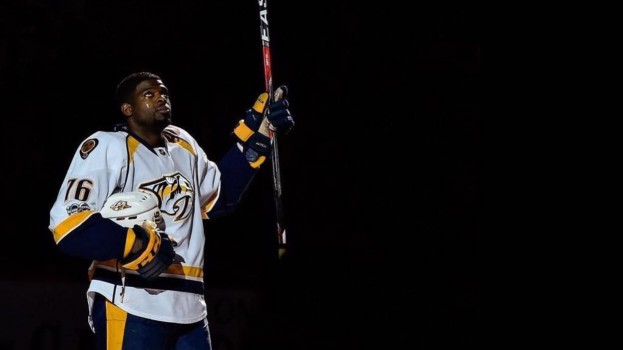 Canadian-born NHL star P.K. Subban has entered into a multi-year partnership with Adidas.
The deal will see Subban featured in a number of Canadian and North American Adidas marketing campaigns, as well as collaborating on the design of future Adidas hockey products.
Although Subban has been with the Nashville Predators for more than a year now, he is still one of the most well-known Canadian athletes in the game. He played with the Montreal Canadiens from 2010 until his trade to Nashville in 2016, and was part of Canada's gold medal-winning teams for two World Junior championships (2008 and 2009) and the 2010 Winter Olympic games.
He's also one of the most popular current players, if you go by social media stats — he's the only current NHL player with more than one million followers on Twitter.
Adidas became the official apparel provider for the NHL at the start of the 2017-18 season, taking over from the Reebok brand (which is owned by Adidas Group). Since the start of the season, Adidas has also paired with Canadian-born players Sidney Crosby, Tyler Seguin and Connor McDavid as brand partners.
Subban himself is no stranger to Canadian and international brand partnerships — he has also appeared in campaigns for brands including Air Canada, Scotiabank, Samsung and Canadian Tire.