Christmas gives Young Sheldon his first week on top
The family comedy finally had its moment in the spotlight.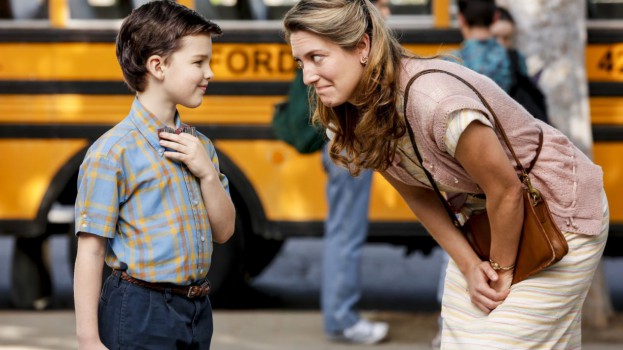 With both The Big Bang Theory and The Good Doctor on a holiday break in the days leading up to Dec. 25, CTV's Young Sheldon easily took the top spot for the highest AMA the week of Dec. 18 to 24.
But despite the lead over its competitors, Young Sheldon saw a week-over-week drop in viewers – an average of 2.27 million (down from 2.56 million).
Coming in second was Global's Survivor, which pulled in 2.12 million viewers for its season finale. The subsequent reunion episode took in 1.5 million viewers. The top-five was rounded out by a repeat episode of The Big Bang Theory (1.43 million viewers) and Ellen's Game of Games (1.36 million viewers). With the holiday season looming, views were down almost entirely across the board.
With many top performing shows shelved for the week, shows such as Game of Games and Murdoch Mysteries made their way into several regional top-fives, while hockey content performed well in French Canada, Edmonton, Toronto, Calgary and Vancouver.
Canada
1. Young Sheldon on CTV Thursday at 8:31 p.m.: 2.27 million viewers
2. Survivor on Global Wednesday at 8 p.m.: 2.12 million viewers
3. Survivor: Reunion on Wednesday at 10:32 p.m.: 1.5 million viewers
4. The Big Bang Theory on CTV Thursday at 8 p.m.: 1.43 million viewers
5. Ellen's Game of Games on CTV Monday at 10:01 p.m.: 1.36 million viewers
Montreal (Anglophone)
1. Young Sheldon on CTV Thursday at 8:30 p.m.: 81,000 viewers
2. Ellen's Game of Games on CTV Monday at 10:01 p.m.: 71,000 viewers
3. The Big Bang Theory on CTV Thursday at 8 p.m.: 65,000 viewers
4. Wednesday Night Movie on CTV Wednesday at 7 p.m.: 59,000 viewers
5. CTV Evening News Weekend Edition on CTV Saturday at 6 p.m.: 54,000 viewers
Quebec (Francophone)
1. La poule aux oeufs d'or on TVA Wendesday at 7:30 p.m.: 760,000 viewers
2. Les enfants de la télé on SRC Wednesday at 8 p.m.: 740,000 viewers
3. Classique de Noel on TVA Thursday at 7:30 p.m.: 721,000 viewrs
4. Classique de Noel on TVA Monday at 7:30 p.m.: 665,000 viewers
5. Infoman on SRC Thursday at 7:30 p.m.: 617,000 viewers
Toronto/Hamilton
1. Young Sheldon on CTV Thursday at 8:30 p.m.: 542,000 viewers
2. Hockey Night in Canada on Saturday at 7:16 p.m.: 510,000 viewers
3. Survivor on Global Wednesday at 8 p.m.: 474,000 viewers
4. Survivor: Reunion on Global Wednesday at 10:32 p.m.: 343,000 viewers
5. The Big Bang Theory on CTV Thursday at 8 p.m.: 307,000 viewers
Edmonton
1. Hockey Night in Canada on Sportsnet Saturday at 5:16 p.m.: 169,000 viewers
2. Young Sheldon on CTV Thursday at 9:31 p.m.: 87,000 viewers
3. S.W.A.T. on Global Thursday at 8 p.m.: 73,000 viewers
T4. Murdoch Mysteries on CBC Monday at 8 p.m.: 56,000 viewers
T4. Survivor on Global Wednesday at 9 p.m.: 56,000 viewers
Calgary
1. Young Sheldon on CTV Thursday at 8:31 p.m.: 87,000 viewers
2. Survivor on Global Wednesday at 9 p.m.: 77,000 viewers
3. Ellen's Game of Games on CTV Monday at 8:01 p.m.: 64,000 viewers
4. Survivor: Reunion on Global Wednesday at 11:32 p.m.: 61,000 viewers
5. S.W.A.T. on Global Thursday at 8 p.m.: 58,000 viewers
Vancouver/Victoria
1. Young Sheldon on CTV Thursday at 9:31 p.m.: 161,000 viewers
2. Survivor on Global Wednesday at 8 p.m.: 159,000 viewers
3. Murdoch Mysteries on CBC Monday at 8 p.m.: 151,000 viewers
4. The Voice on CTV Monday at 8 p.m.: 127,000 viewers
5. Hockey Night in Canada on CBC Saturday at 7:08 p.m.: 119,000 viewers