Snap courts app marketers with new updates
The social media platform is banking on the rising popularity of app install advertising as it adds more granular measurement and easier app installs.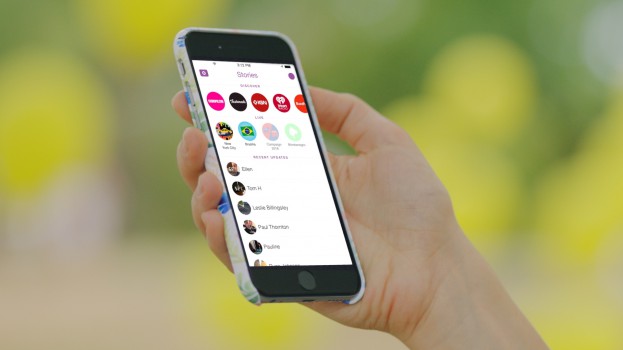 Snap has added new products to its app install advertising business on Snapchat, now offering deeplink attachment.
The offering gives advertisers the option to have users simply "swipe up" on an ad, which will automatically open the desired web location from the advertiser, leading to an automatic installation. Snap first offered a similar option in early 2017, but advertisers needed to build their own website attachment and include buttons that linked to their app, meaning it took multiple taps. Snap now creates the links automatically for users.
It's also increased its attribution capabilities for app downloads and installs. Advertisers can now view windows as large as 28 days and as small as one hour to see who viewed and engaged with the ad.
App marketers will also gain new insights into post-install events. For users who have downloaded their app from Snapchat, marketers can view a number of app conversions including sign-ups. For example, citing client Etermax (developer of the gaming app Trivia Crack), Snap stated that its users are 25% more likely to still play the game after seven days than users acquired from other platforms.
The updates are available globally. Snap says app install ads are a booming business, citing data from Statista which stated that more than $5 billion was spent on these types of ads in the U.S. in 2016.
Peter Sellis, director of revenue product, said in a statement that Snapchatters are highly interested in trying new things. "There's an appetite for app discovery on Snapchat, and our team has doubled down on building tools for those advertisers."
As Snap makes moves to woo advertisers, some of its consumer-facing updates have yet to impress its users. It recently rolled out its full app redesign in Canada, which was met with lukewarm reviews for being confusing and aesthetically unpleasing, leading to a drop in ratings on the app store. A spokesperson from Snap Canada responded to the criticism stating: "Updates as big as this one can take a little getting used to, but we hope the community will enjoy it once they settle in."
Snap will announce its next quarterly earnings Feb. 6.