CTV sweeps the top-five: Numeris
Big Bang took the top, but the top-five also saw a mix of sports, drama and comedy.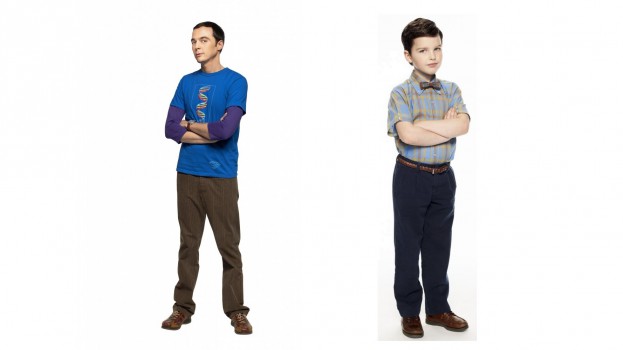 It was a good week for CTV, according to Numeris.
For the week of Jan. 15 to 21, the top-five single-night programs in the country for average minute audiences all came from the Bell Media-owned network.
The top finisher was no surprise — The Big Bang Theory took the spot with an average of 3.33 million viewers. per minute, leaving second-place finisher The Good Doctor in the dust (relatively speaking) by nearly half a million. Big Bang has been on the top of the charts every week CTV has run a new episode since its eleventh season kicked off.
Second- and third-place finishers The Good Doctor and Young Sheldon were also no strangers to the top spot.
In fourth were the NFL playoffs on CTV, bringing in 1.74 million viewers. With the Super Bowl one week away and Bell Media officially not permitted to simultaneously substitute Canadian ads for a second year in a row, all eyes will be on CTV's ratings on Super Bowl Sunday (last year's saw a ratings drop of 39% from 2016).
Rounding out the top-five was the long-running Grey's Anatomy with 1.59 million viewers.
Regionally, Big Bang dominated every Anglophone market with one notable exception — in Montreal, Young Sheldon beat his older counterpart by 3,000 viewers. Global did have one top-five finisher with MacGyver on both Edmonton and Calgary, while CBC's Hockey Night in Canada placed high in Toronto and Edmonton.
Canada
1. The Big Bang Theory on CTV Thursday at 8 p.m.: 3.33 million viewers
2. The Good Doctor on CTV Monday at 10:01 p.m.: 2.89 million
3. Young Sheldon on CTV Thursday at 8:31 p.m.: 2.80 million viewers
4. NFL Playoffs on CTV Sunday at 3:06 p.m.: 1.74 million viewers
5. Grey's Anatomy on CTV Thursday at 7 p.m.: 1.59 million viewers
Montreal (Anglophone)
1. Young Sheldon on CTV Thursday at 8:30 p.m.: 123,000 viewers
2. The Big Bang Theory on CTV Thursday at 8 p.m.: 120,000 viewers
3. This is Us on CTV Tuesday at 9 p.m.: 84,000 viewers
4. The Good Doctor on CTV Monday at 10:01 p.m.: 80,000 viewers
5. NFL Playoffs on CTV Sunday at 3:06 p.m.: 74,000 viewers
Quebec (Francophone)
1. Face au mur on TVA Thursday at 7:29 p.m.: 1.52 million viewers
2. Unité 9 on SRC Tuesday at 8 p.m.: 1.516 million viewers
3. Fugueuse on TVA Monday at 9 p.m.: 1.49 million viewers
4. L'échappée on TVA Monday at 8 p.m.: 1.32 million viewers
5. Tour le monde en parle on SRC Sunday at 8 p.m.: 1.22 million viewers
Toronto/Hamilton
1. The Big Bang Theory on CTV Thursday at 8 p.m.: 748,000 viewers
2. Young Sheldon on CTV Thursday at 8:31 p.m.: 584,000 viewers
3. The Good Doctor on CTV Monday at 10 p.m.: 850,000 viewers
4. NFL Playoffs on CTV Sunday at 3:06 p.m.: 489,000 viewers
5. Hockey Night in Canada on CBC Saturday at 7:16 p.m.: 462,000 viewers
Edmonton
1. The Big Bang Theory on Thursday at 9 p.m.: 156,000 viewers
2. Young Sheldon on CTV Thursday at 9:31 p.m.: 125,000 viewers
3. MacGyver on Global Friday at 9 p.m.: 95,000 viewers
T4. The Good Doctor on CTV Monday at 8:01 p.m.: 93,000 viewers
T4. Hockey Night in Canada on CBC Saturday at 8:05 p.m.: 93,000 viewers
Calgary
1. The Big Bang Theory on CTV Thursday at 9 p.m.: 155,000 viewers
2. The Good Doctor on CTV Monday at 8:01 p.m.: 137,000 viewers
3. Young Sheldon on CTV Thursday at 8:31 p.m.: 117,000 viewers
4. MacGyver on Global Friday at 9 p.m.: 99,000 viewers
5. Grey's Anatomy on CTV Thursday at 7 p.m.: 87,000 viewers
Vancouver/Victoria
1. The Big Bang Theory on CTV Thursday at 8 p.m.: 228,000 viewers
2. Young Sheldon on CTV Thursday at 9:31 p.m.: 216,000 viewers
3. The Good Doctor on CTV Monday at 10:01 p.m.: 184,000 viewers
4. NFL Playoffs on CTV Sunday at 12:06 p.m.: 166,000 viewers
5. The X-Files on CTV Wednesday at 8 p.m.: 137,000 viewers