TouchBistro goes digital for its first mass campaign
The software provider wants to increase mass awareness among both restaurateurs and restaurant-goers.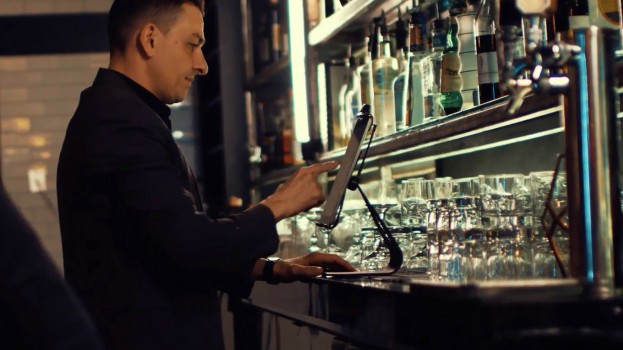 Restaurant software provider TouchBistro is embarking on its first-ever mass media campaign after being in business for eight years.
The Toronto-based company, which provides point-of-sale tablet software for restaurants, says it has helped more than 12,000 restaurants, although it has yet to engage in a mass-market campaign.
But the new "We Get Restaurants" campaign is going broad and targeting customers in both Canada and the U.S. to increase brand awareness.
The digital campaign hinges on video spots featuring footage from restaurants that use TouchBistro. The messaging ("We get restaurants") is targeted at the restaurant owners themselves with a message that it hopes will resonate with them emotionally. A TouchBistro spokesperson told MiC the campaign is a culmination of conversations it has had with its various customers to show that it understands how busy restaurant life can be, showing the ways it can help through the process.
The campaign consists of YouTube pre-roll, native advertising through social media (mainly Facebook) and advertising on ChowHound. The main anthem video is 60 seconds, with some 15-second versions thrown into the mix.
TouchBistro will also re-target those who have visited its website, while also targeting people with "foodie" interests and those who work in the restaurant industry. The campaign went live late last week (with all media buys done internally) and will run for at least one month. It will possibly continue in some form based on preliminary results, the spokesperson told MiC.
Digital was chosen as the main vehicle for the campaign in order to match the priorities and lifestyles of TouchBistro's target. The spokesperson said most of its customers are independently owned restaurants with busy and on-the-go owners. With that in mind, the company decided to use a media that was mobile-friendly and geared toward on-trend and hyper-connected people.
The only non-digital element of the campaign appears in the U.S. – a half-page print ad in USA Today.