Pierre-Elliott Levasseur on La Presse's new proposal
The longstanding news organization wants to go non-profit. MiC explores what that would mean.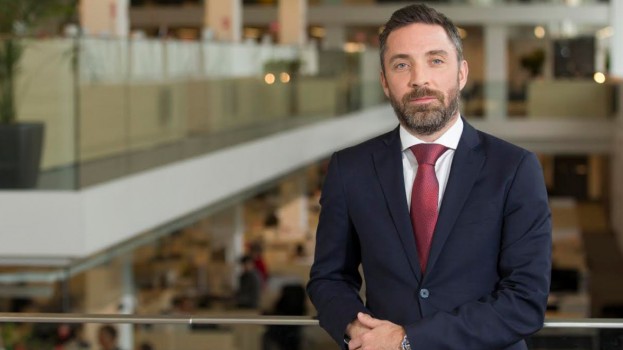 Pierre-Elliott Levasseur said it's clear the Canadian federal government won't offer the help that many in print media need to survive – which is why La Presse is proposing a new model.
Levasseur, president of the Quebec media company, told MiC that conversations with the federal government during the past year about how to fund and support legacy news organizations, many of which are struggling to win ad dollars from the powerful digital duopoly of Facebook and Google, have been "very constructive."
"I think they understand the complexity of the change that we have lived as organizations," Levasseur said. "And I believe they understand the valuable conversation that all written media makes in providing a strong and vibrant democracy." But in the end, he feels the government has "clearly indicated that they won't support newspapers and papers that are owned by rich families or rich companies.
And that does not bode well for La Presse, which is owned by Power Corporation.
The proposed new model, announced by La Presse on May 8, would see Power Corporation relinquish ownership of La Presse, with the French-language publication transferring all of its assets to a not-for-profit structure. A social trust would be established and the trust deed would be made public at the time, opening up La Presse to public donations, additional government grants and several other sources of funding. La Presse would also benefit from a $50 million contribution from Power Corporation.
In order for this new model to take effect, a provision of a private act adopted in 1967 regarding the ownership of La Presse would need to be repealed. The company is currently making its case to Quebec's National Assembly. Levasseur said he did not want to speculate on how long the decision might take or on La Presse's likelihood of survival if the decision wasn't passed.
"I can't imagine a political party being opposed to ensuring the long-term survival of an institution like La Presse," he said.
If La Presse were to adopt the not-for-profit structure, Levasseur said internal operations would continue as they currently are, with La Presse offering the same products to advertisers and continuing to develop the same products it is currently working on.
"We have made the digital turn," he said, acknowledging the fact that La Presse shed its print product entirely last year. "We will continue down that path, and we absolutely believe in our ability to continue to make our advertising products evolve."
The main differences, Levasseur noted, would be that the sole shareholder would be a trust and money generated from operations, as well as external support, would not leave that structure. "All of the money has to be used to fund the mission of La Presse," he said.
Levasseur said the company had "no dreams or pretentions that we will have a material impact on Google and Facebook," but more flexibility to develop its platforms means it would "find ways to get our fair share of digital advertising revenue."