Village Media extends Rogers relationship to Kitchener
The Southwestern Ontario city has a relatively young and affluent population, but is also home to competing local outlets.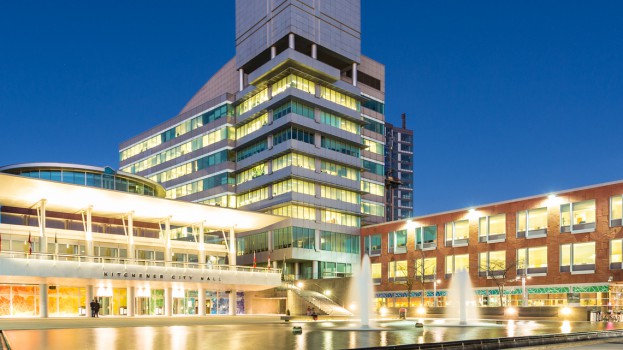 Rogers Media has launched its third community-centered news platform, with its new digital news hub, KitchenerToday.com.
The ad-supported digital news site, which features content from Rogers Media-owned 570 News, will cover local news, community events, entertainment, weather, current affairs and more from the tri-city (Kitchener, Ont., Waterloo, Ont., and Cambridge, Ont.) area.
Like Rogers' two previous local news initiatives in Ottawa and Halifax, Rogers Media has partnered with digital news network Village Media. Village will provide the platform (for desktop, smartphone and tablet), while Rogers will power the content, as well as manage the site's ad inventory.
Rogers Media's local site in Halifax has reached more than one million unique visitors since its launch in October, according to Google Analytics figures provided by Rogers; its Ottawa news site has reached 300,000 users in three months.
Mark Campbell, director of news programming for 570 News, said the media company saw an opportunity to expand its local news coverage in the current media landscape. Rogers Media isn't the first major media company to open an outpost in the Waterloo Region this year. Earlier this year, Global News opened a local bureau in the region, adding multiplatform journalists in the market and citing consolidation of community news in the area as its rationale for adding more coverage.
The Waterloo Region is the tenth-most populous census metropolitan area in Canada, according to Statistics Canada. Its population is 583,000 as of 2016 and is projected to grow to 742,000 by 2031. It has an average age of 38.5, notably younger than the average metropolitan area, largely due to the number of students in the region. Its median household income is $76,327, which is above the Canadian and Ontario median.
The region's new site will also serve as a hosting space for a live video stream from the tri-city's Rogers TV community channel, which includes original programming such as The Jennifer Campbell Show and The Mike Farwell Show.