What's the media plan? Alberta Tourism digs deep into digital
Over the last three years, the tourism agency has shifted 99% of its marketing efforts to online channels.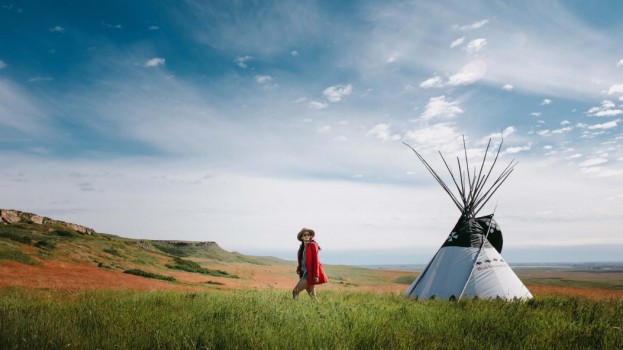 Alberta's tourism agency has been going through some changes. Over the past three years Travel Alberta has entered a transformation, channelling nearly all of its marketing efforts to digital channels.
According to Tannis Gaffney, VP of global consumer marketing at Travel Alberta, the agency has funnelled almost 99% of its marketing efforts to digital.
In its 2016-2017 annual report, the agency identifies three focal points: to grow tourism revenue through a traveller-centric digital strategy; strengthen the province's competitive position through brand identity; and drive organizational excellence through financial transparency and operational performance.
The goal? To reach well beyond its national roots and become a player on the global stage, while boosting tourism revenues to $10 billion in the next three years. The province has a current revenue stream of $8.5 billion.
To achieve this, Travel Alberta has implemented what Gaffney called an "always on" digital approach that aims to reach global travellers 24/7 while making the most of its spend. Its marketing strategy  focuses on seven core markets including China, Japan, Mexico, the U.S., the U.K. and Germany.
To reach people while they're making travel plans online, the brand has put together a team of 15 writers, photographers, videographers and editors whose job it is to find stories and create digital content, as well as using a combination earned, owned and paid channels on digital and social to showcase what the province has to offer.
"We consider ourselves storytellers," Gaffney said of the initiative, adding that the Travel Alberta offices function much like a bustling newsroom, engaging with travellers around the world.
The brand has also started tapping influencers to create user-generated content such as stories, photos and videos of their experiences in Alberta. It's also engaging in partnerships with other organizations like Destination Canada, Go Pro, Google and Expedia, which enables the distribution of Alberta co-branded content on its websites.
And it seems to be working. Gaffney said the agency has seen significant growth in its social channels year-over-year, including an almost 20% boost in its Instagram followers, as well as an increase in Facebook likes across its nine international pages.
The company has 523,000 followers on Instagram – the biggest in Alberta and Canada among tourism marketers, according to Gaffney, who added that Travel Alberta was also first to use Instagram's IGTV when it launched in June.
According to data collected by Statistics Canada, International Travel Survey and Travel Survey of Residents of Canada, the year-over-year results for Alberta shows that there was a 25% spike in tourism in 2016, amounting to 2.1 million. The information takes into account "qualified travellers" – web visitors who "demonstrated a qualified interest in travelling to Alberta, as measured though their activity on travelalberta.com and other Travel Alberta online marketing experiences."
Earlier this week, Travel Alberta partnered with four marketing agencies – C&B Advertising, Initiative Media Canada, Isobar Canada and Cardinal Path – to help continue the growth of the agency's strategic, tactical, creative and analytical marketing programs to 2020.